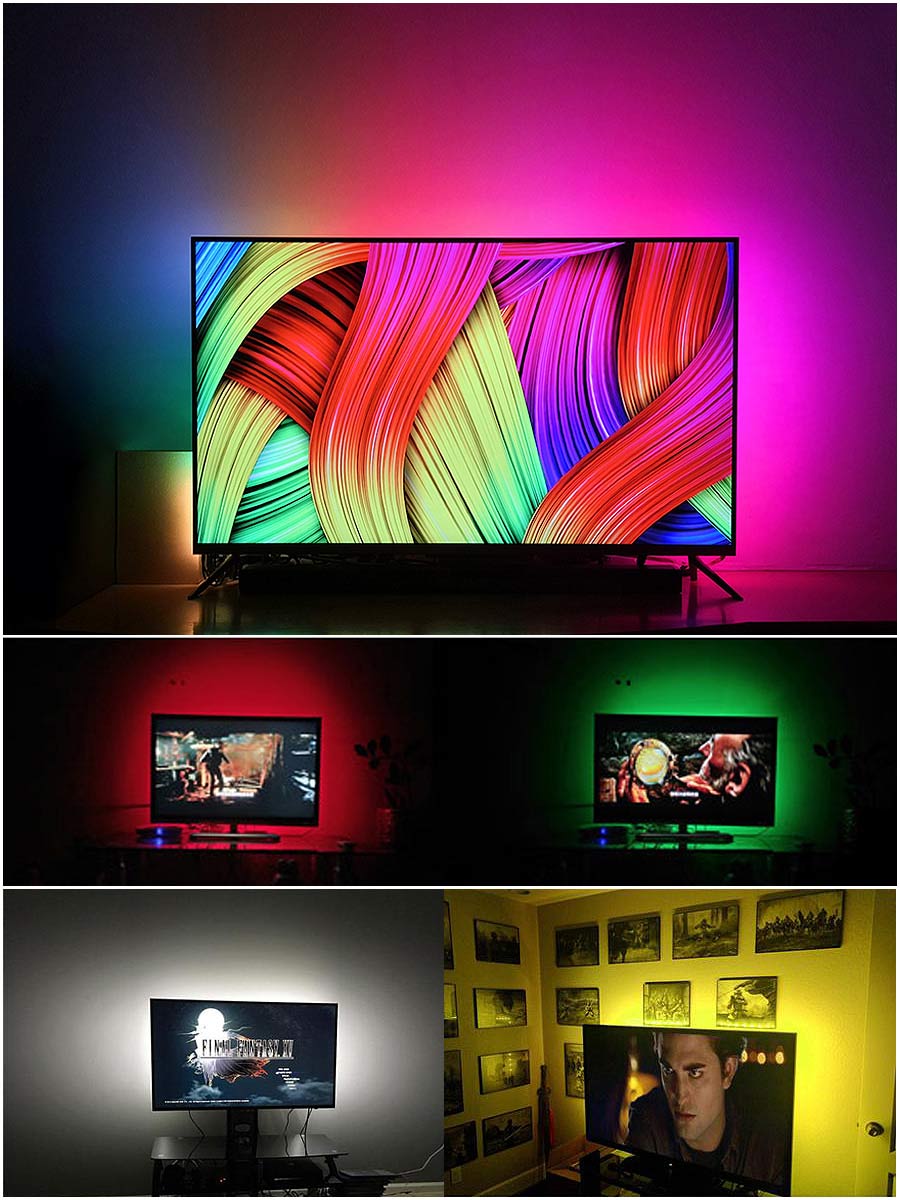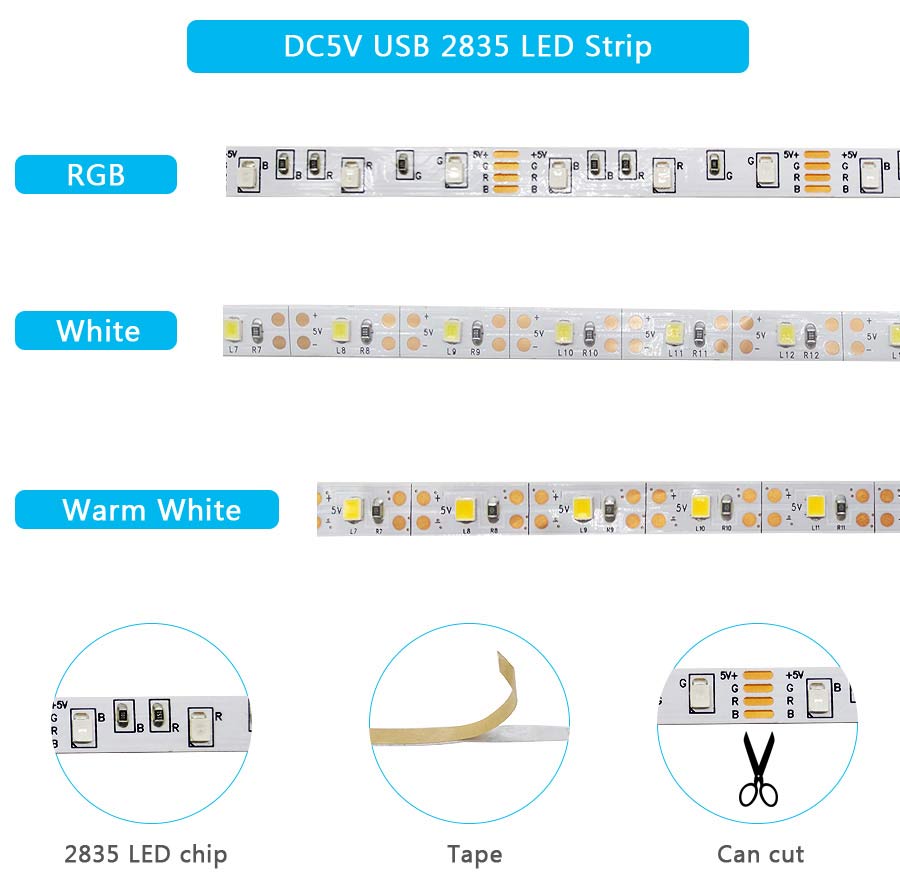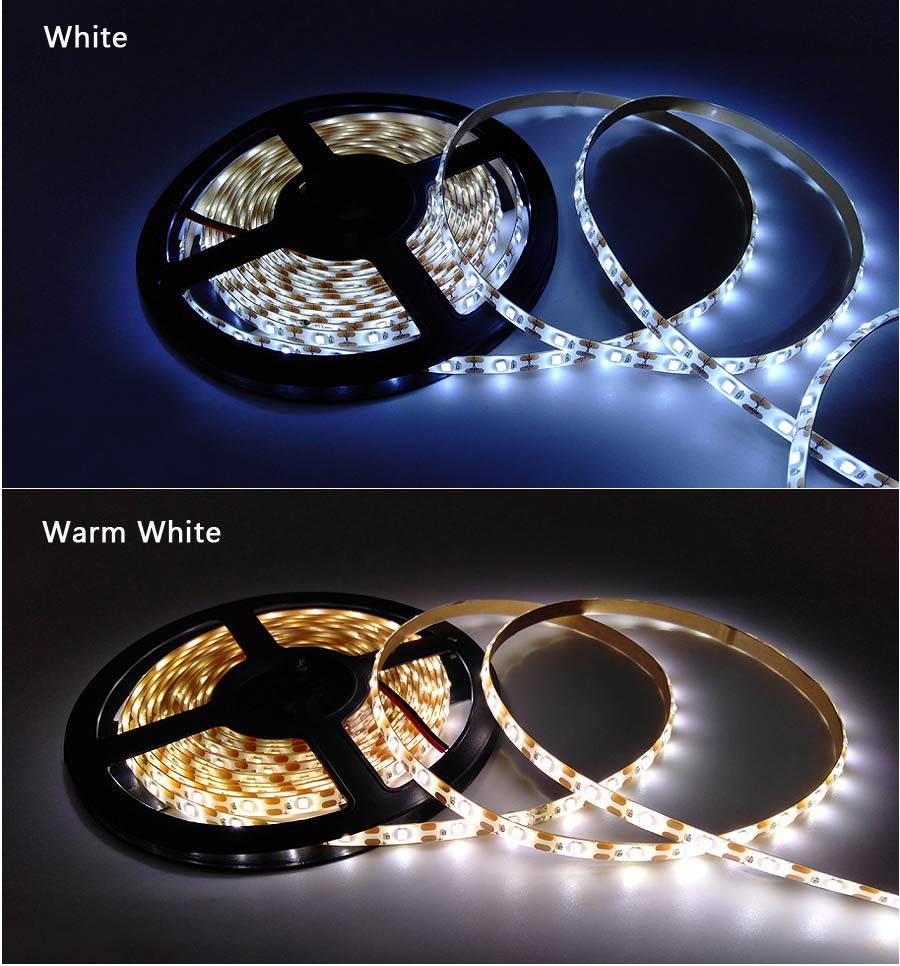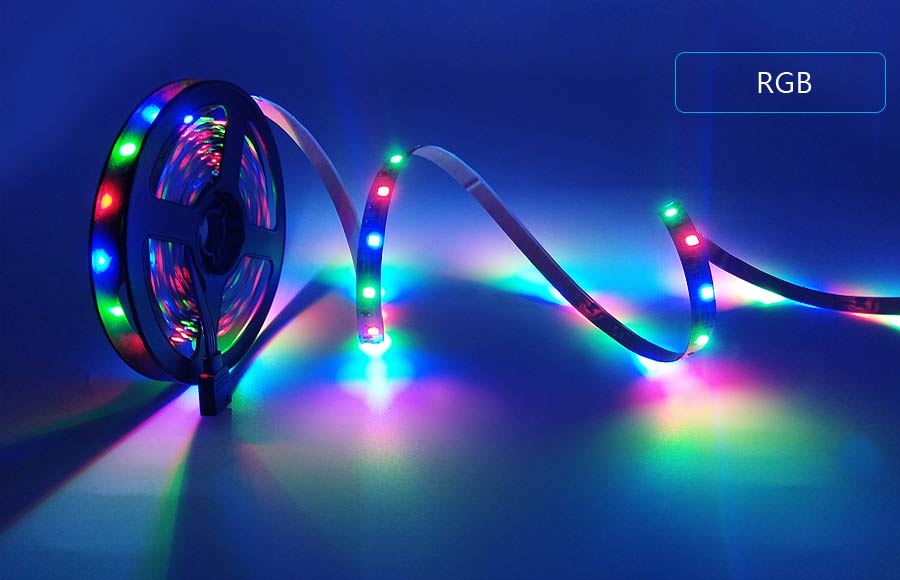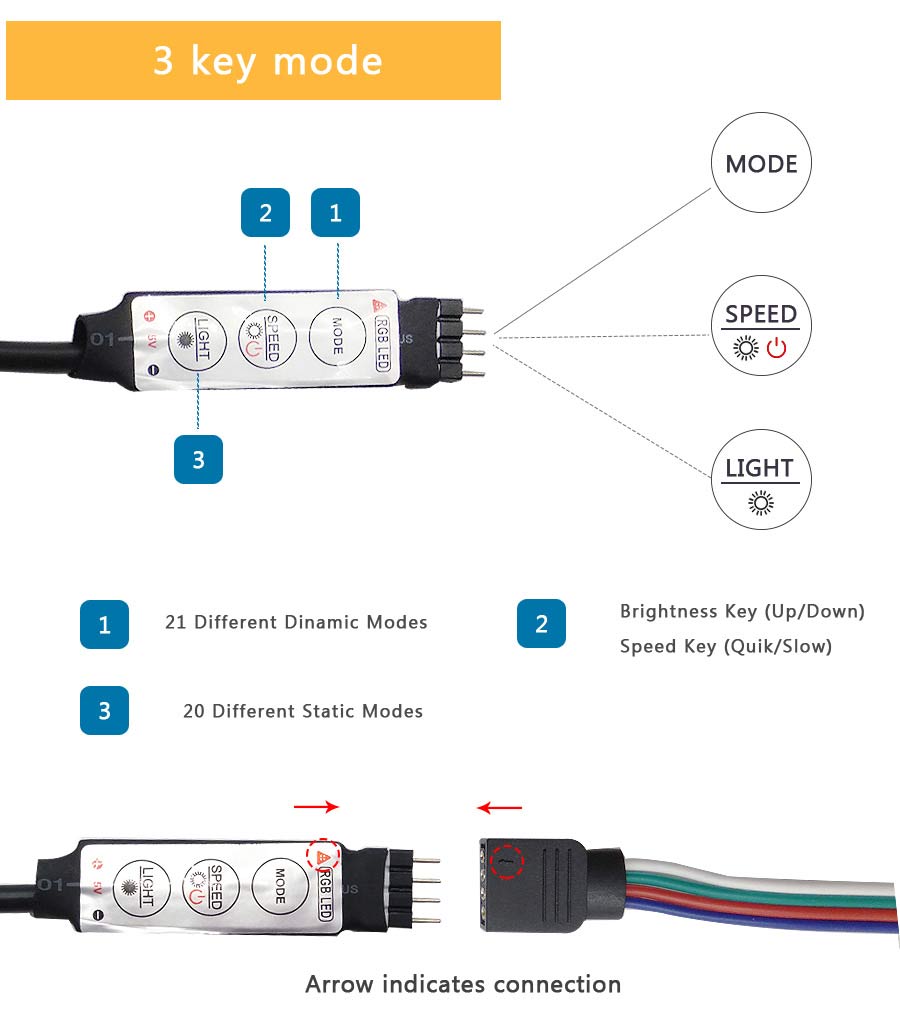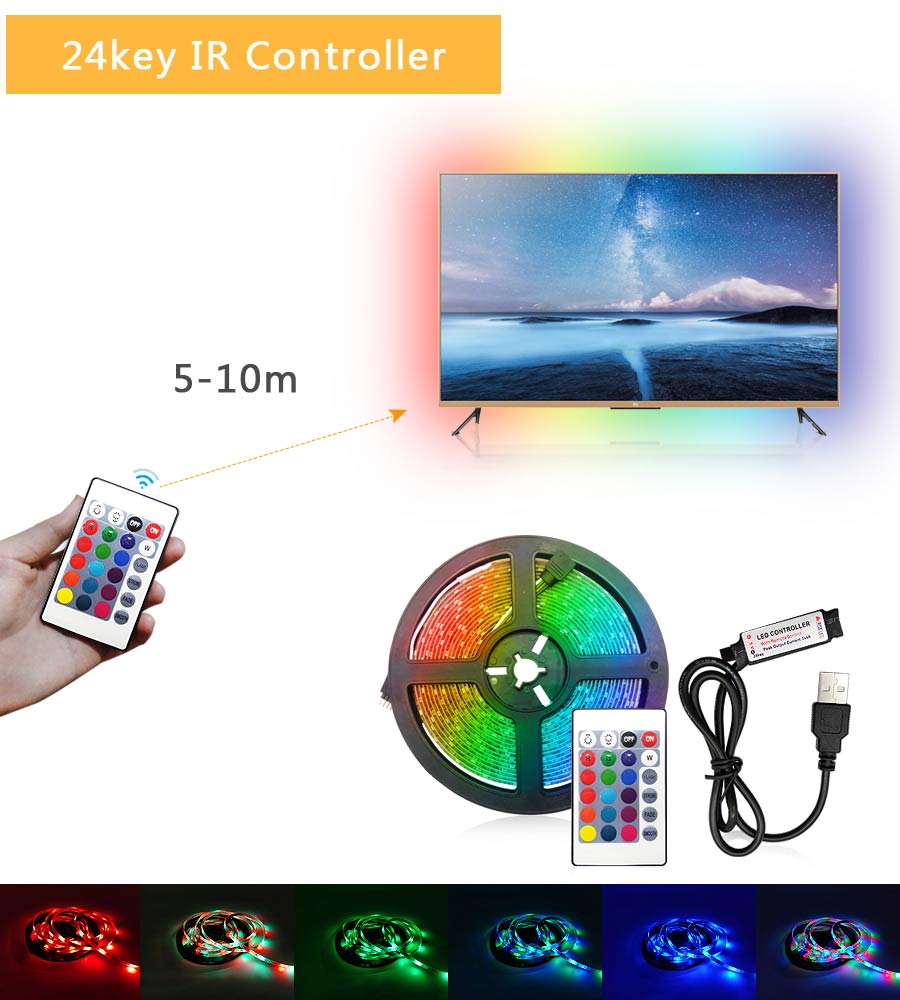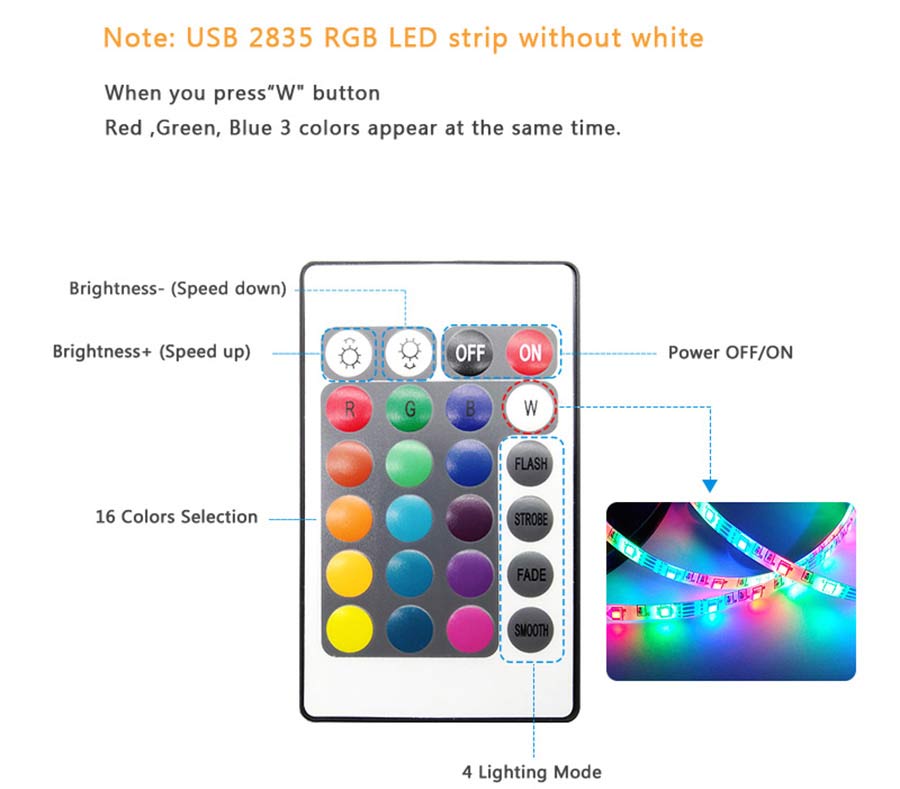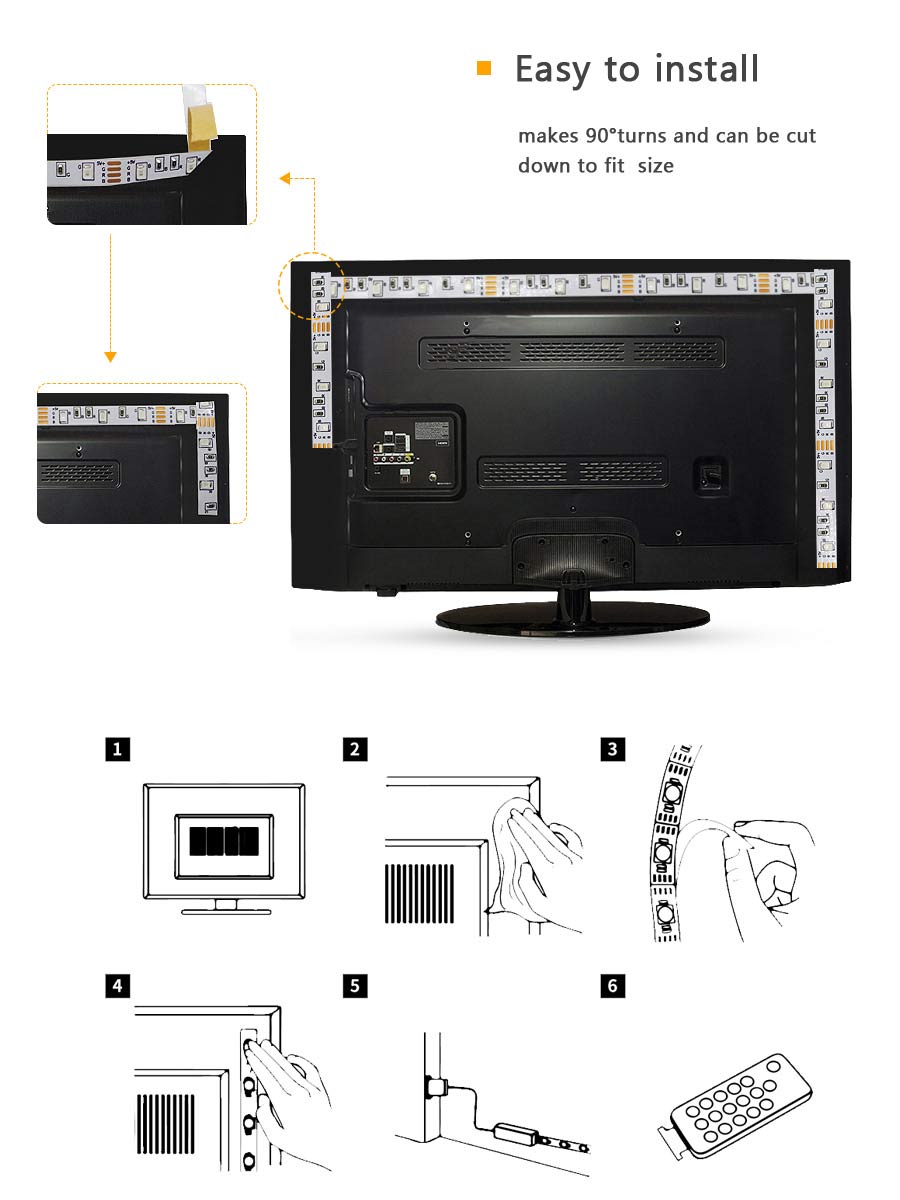 Our led strip lights for tv can be used for decorating and lighting up any place, such as TV background, bedroom, living room, or bedroom.
The latest 5050 model LED lamp beads can provide a brighter, more colorful lighting effect. After tearing off the protective paper on the back of the led light strip, you can stick it on any smooth, dry, and clean surface.
Put the led lights behind tv on wall is very easy and fast.
led lights for tv 55 inch, 65 inch, 75 inch, etc.