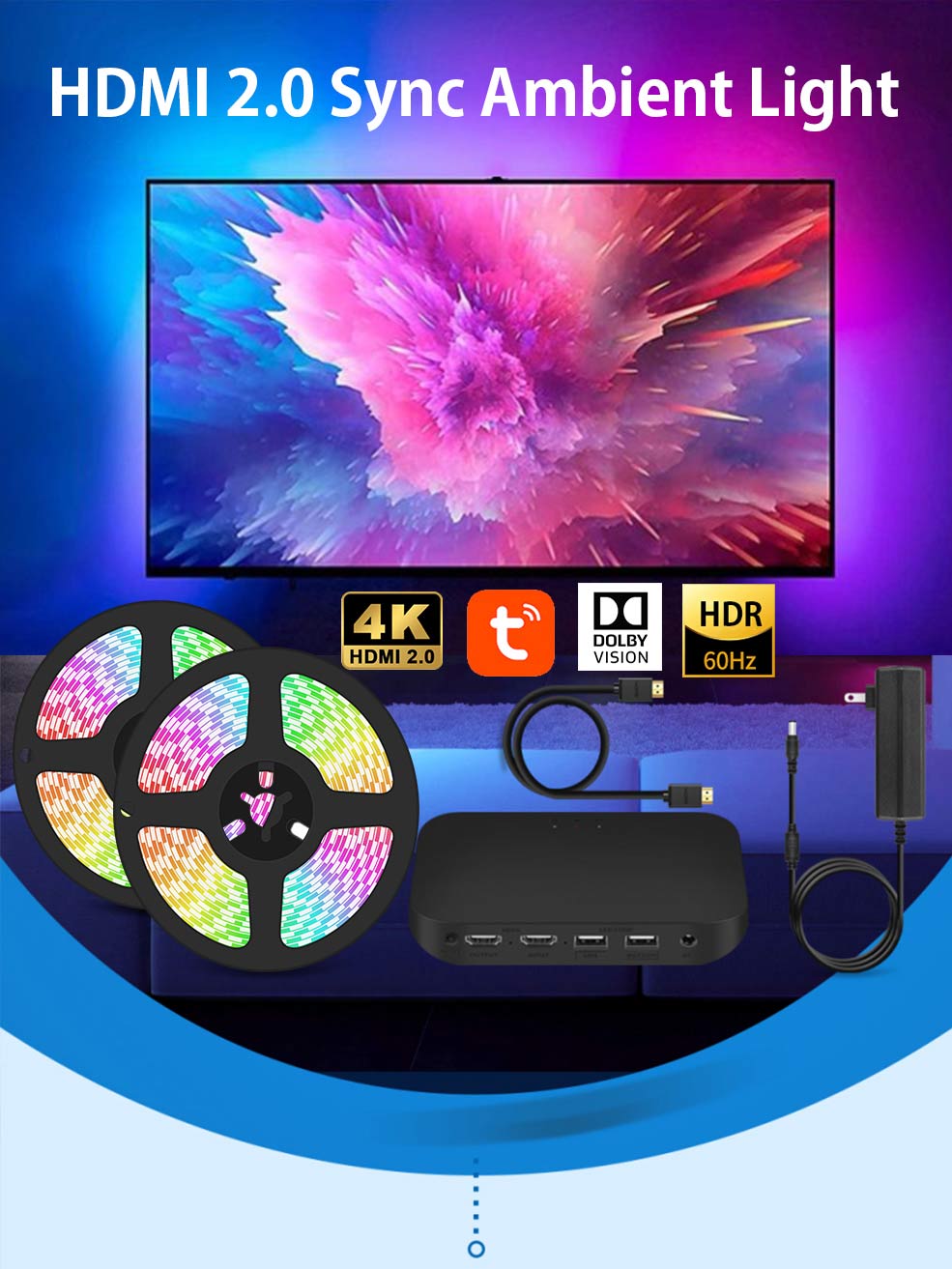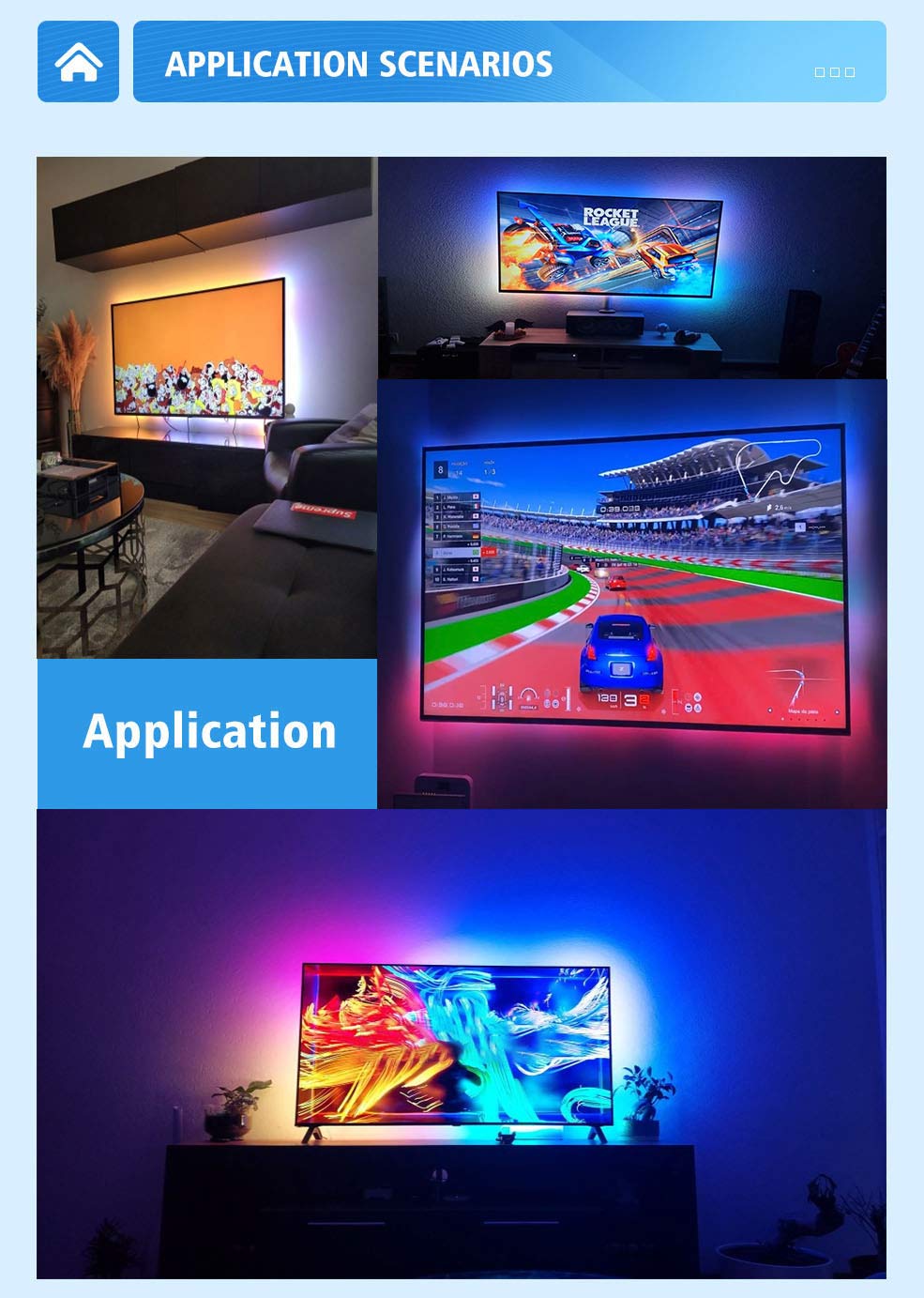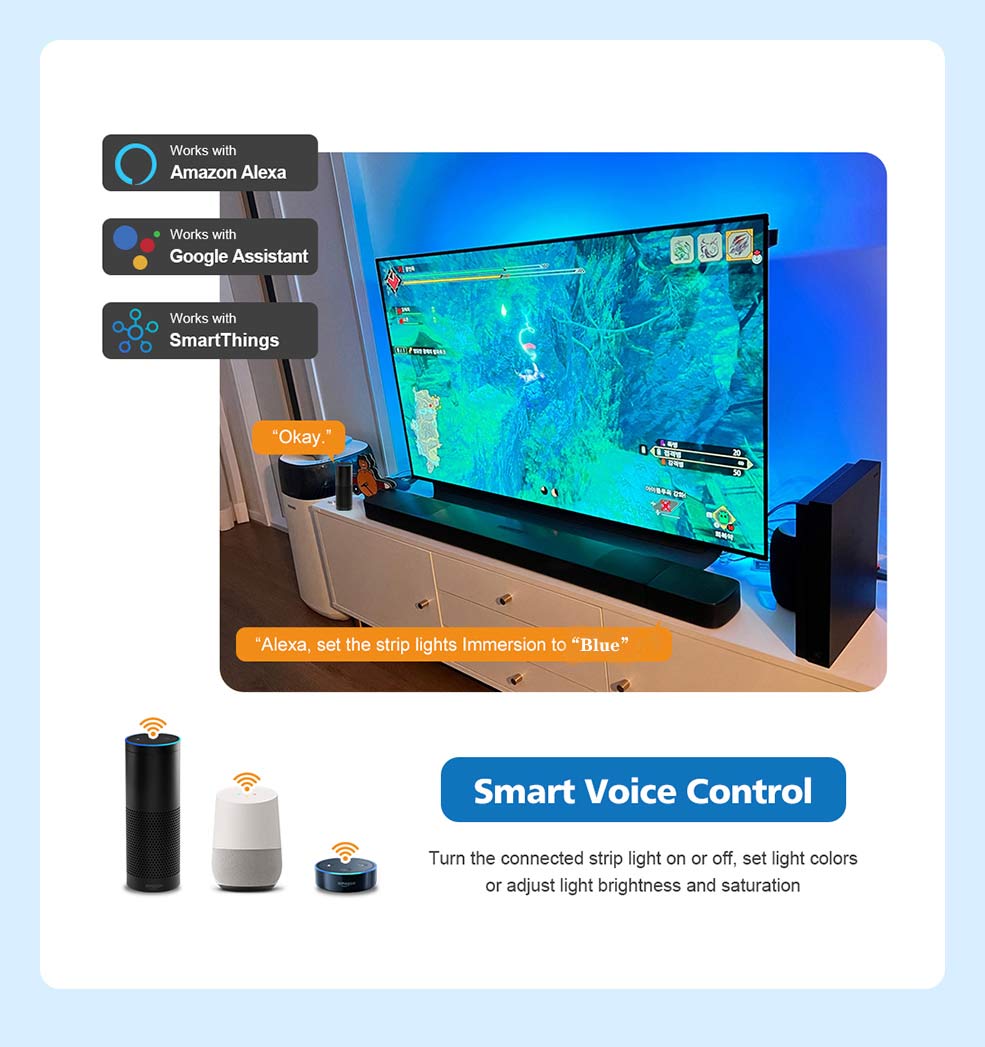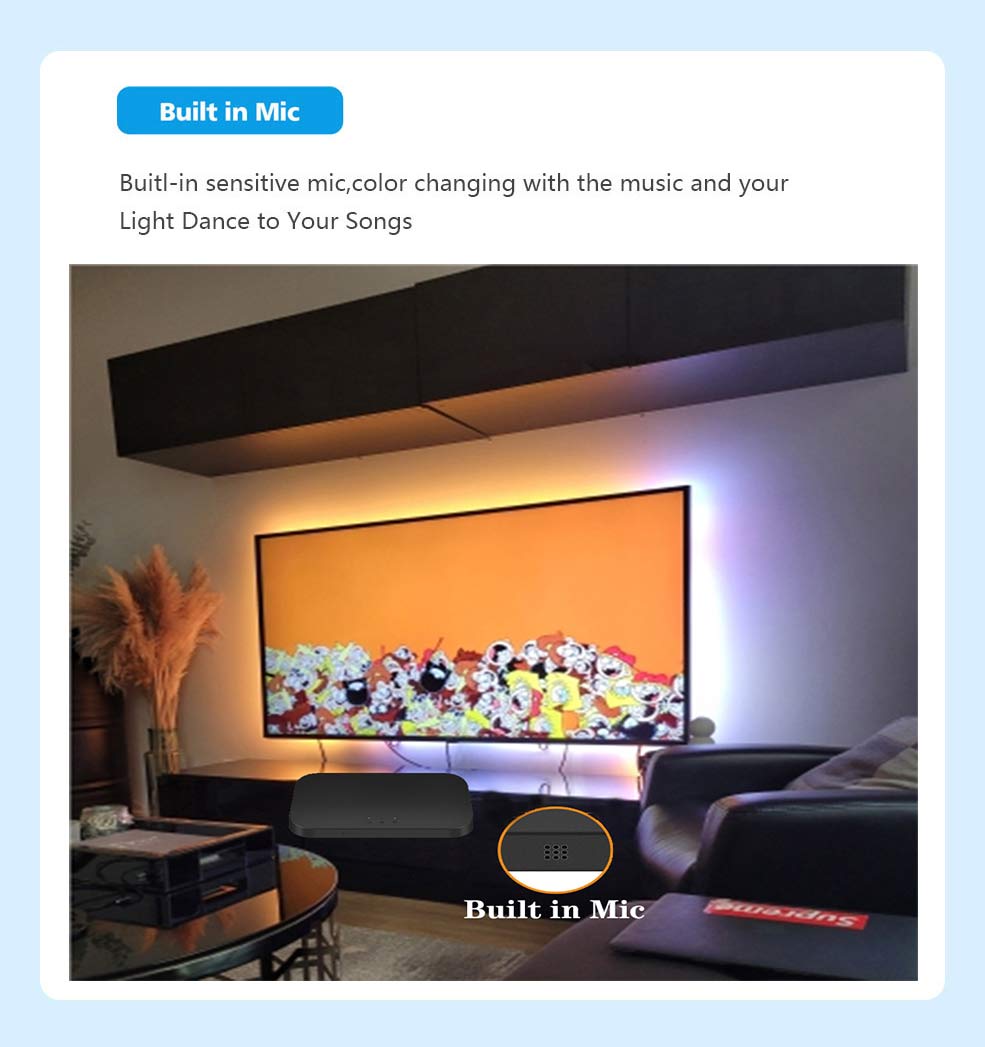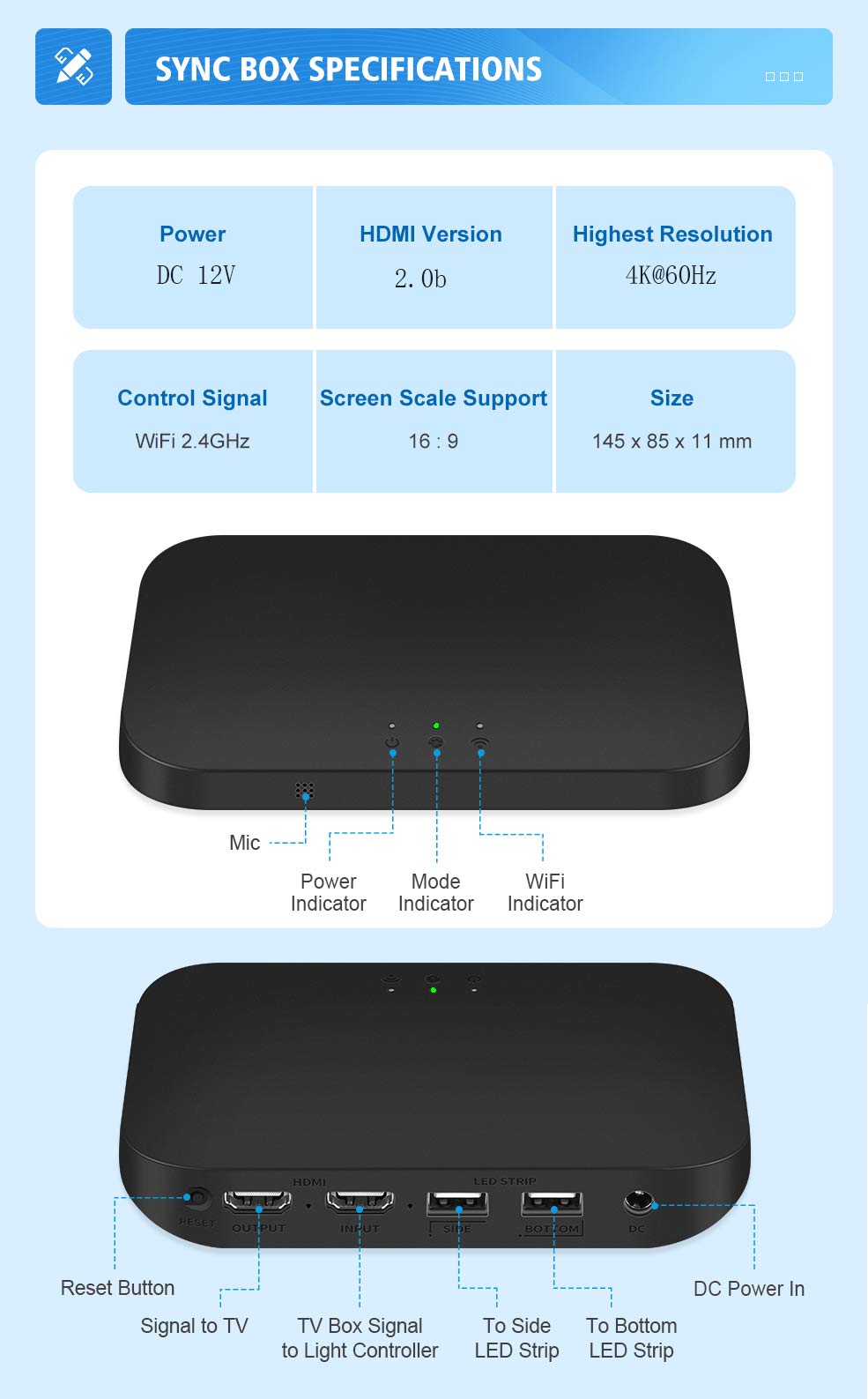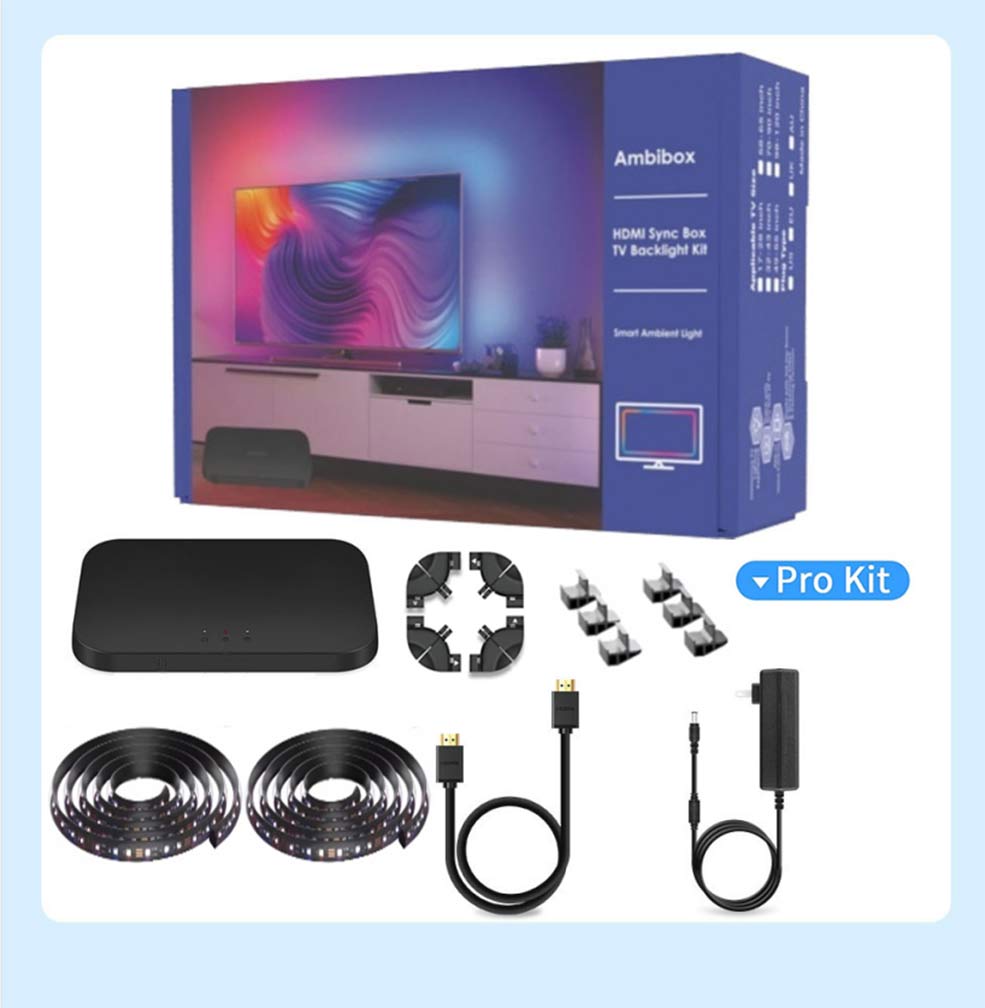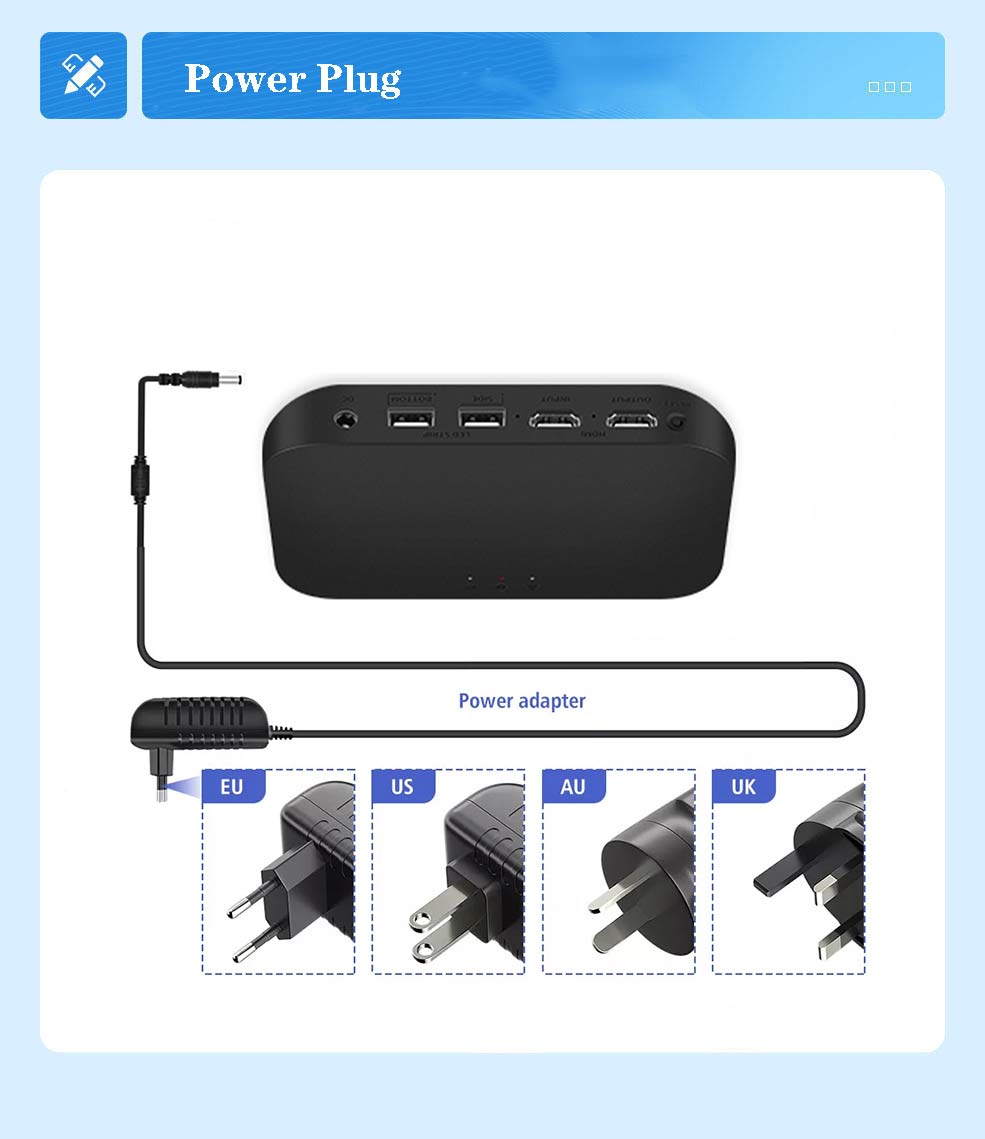 Upgraded Sync Box & TV Backlight Kit For HDMI 2.0 external device, upgraded new version dynamic dream color Led light strip kit.
Upgraded Features:
1. Sync lights to any HDMI device;
2. CEC Enabled
3. Support high-quality video: 4K/60Hz, HDR 10+, Dolby Vision.
Parameters:
1. Reveal a Full Immersion Experience- unblocks full surround lighting in your home.
2. Upgraded Model – HDMI 2.0. Seamless sync experience with our sync box, high-quality support video: 4K/60Hz, H-D-R 10+, Dol-by Vision.
3. Fit All Screen Size up to 120 inches. If you need other sizes, pls contact the seller.
4. The light strip is a cuttable design, making it easy to attach to the back of the screen in any size. The sync box will auto-calibrate the light strips.
5. Accurate Color Reproduction. The sync box applies them to light strip with ARGB LED to ensure the high accuracy of color reproduction in sync mode.
6. Can connect to a wide range of HDMI-compatible devices; Works with A*pple TV, Xbox, PlayStation, Mac & Windows, etc. It cannot work with a built-in smart TV APP. An HDMI input is required.
7. When the TV screen is black, the light zone will not be turned on. When the screen is color, it will sync the color—giving you the perfect home theater atmosphere.
Note:
2 Versions (Please choose according to your needs when purchasing)
HDMI 2.0b Kit: non Waterproof;
HDMI 2.0b Pro Kit: Waterproof and silicone cover can cover larger lighting area.
Package included:
TV Led Strips*2
Connection cables*1
Ambient Sync box*1
Corner connectors*4
Double-sided adhesive*4
Power adapter*1
Packing box.