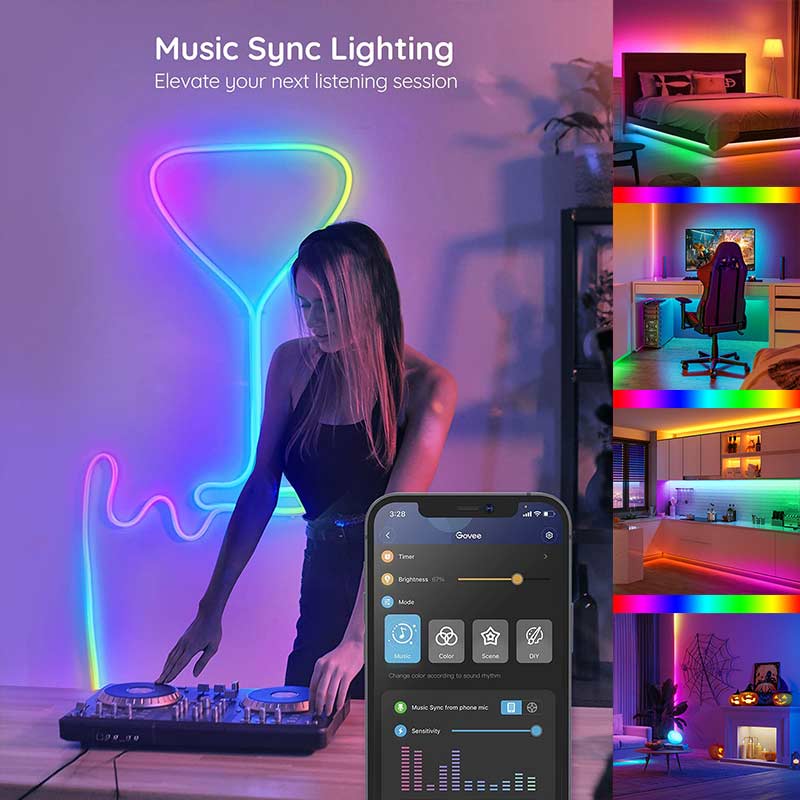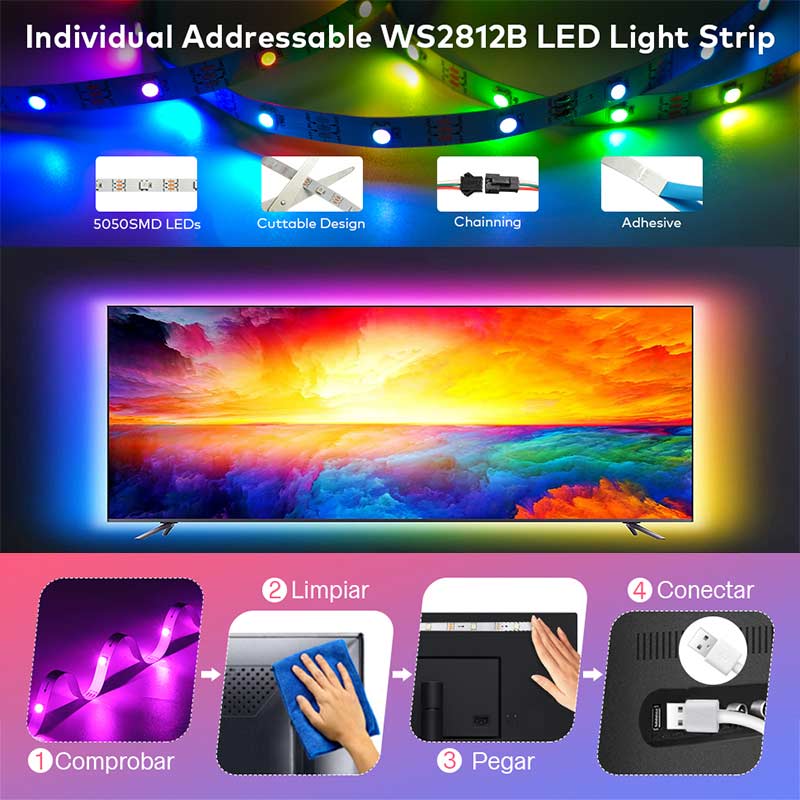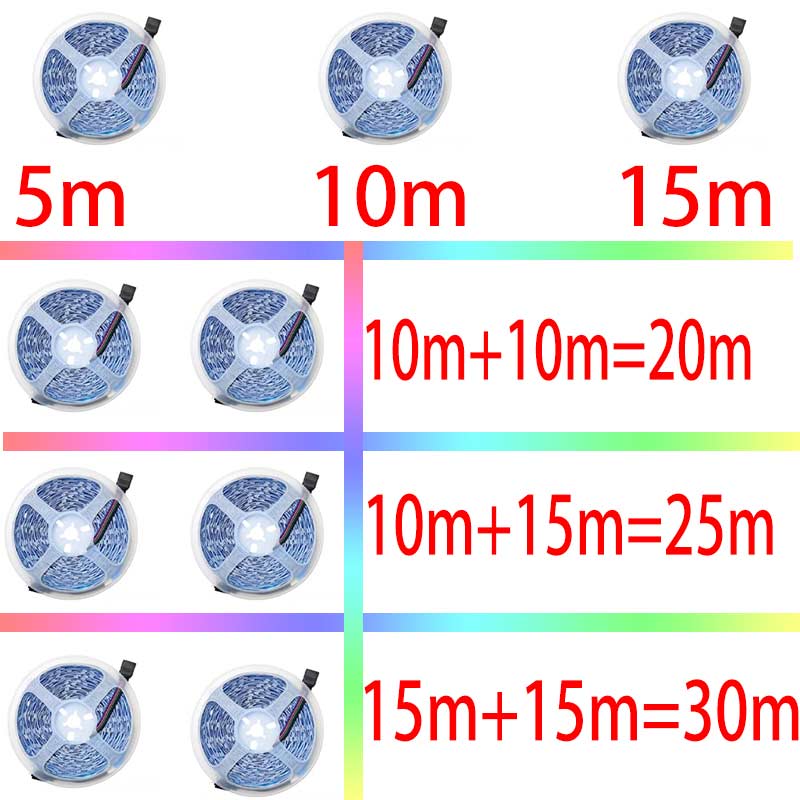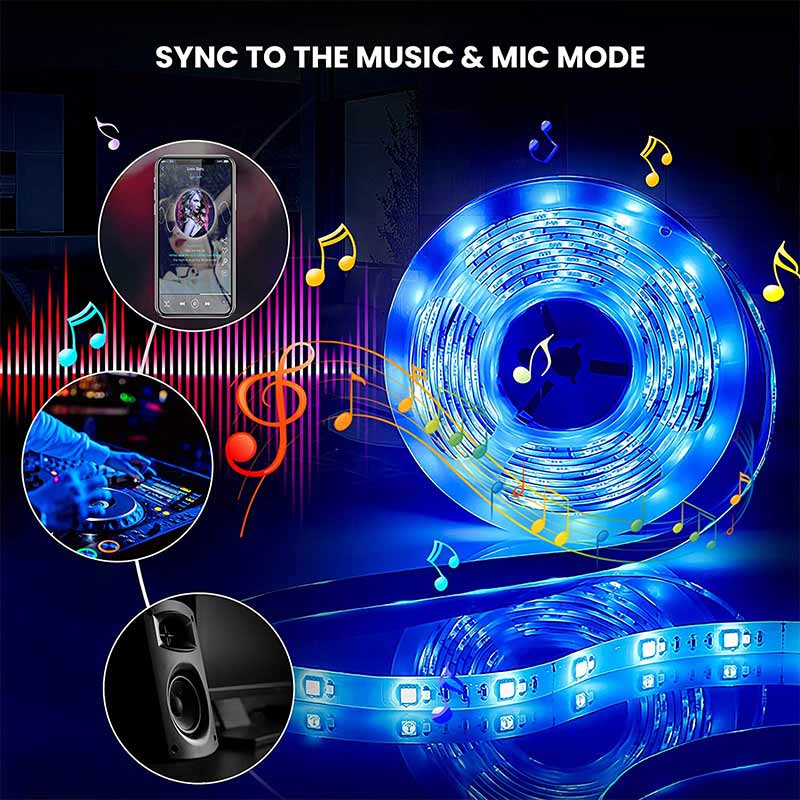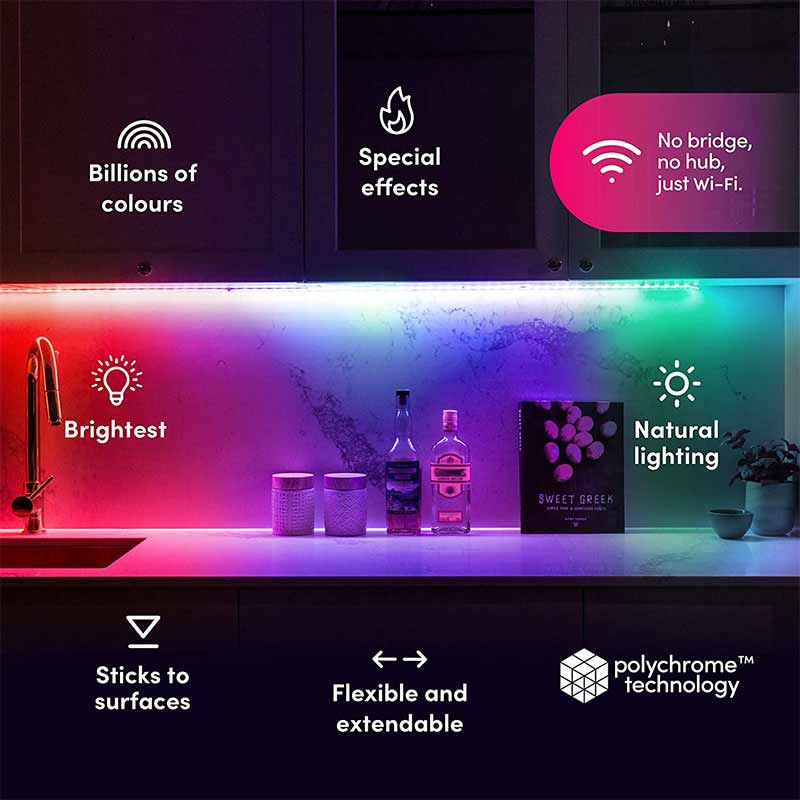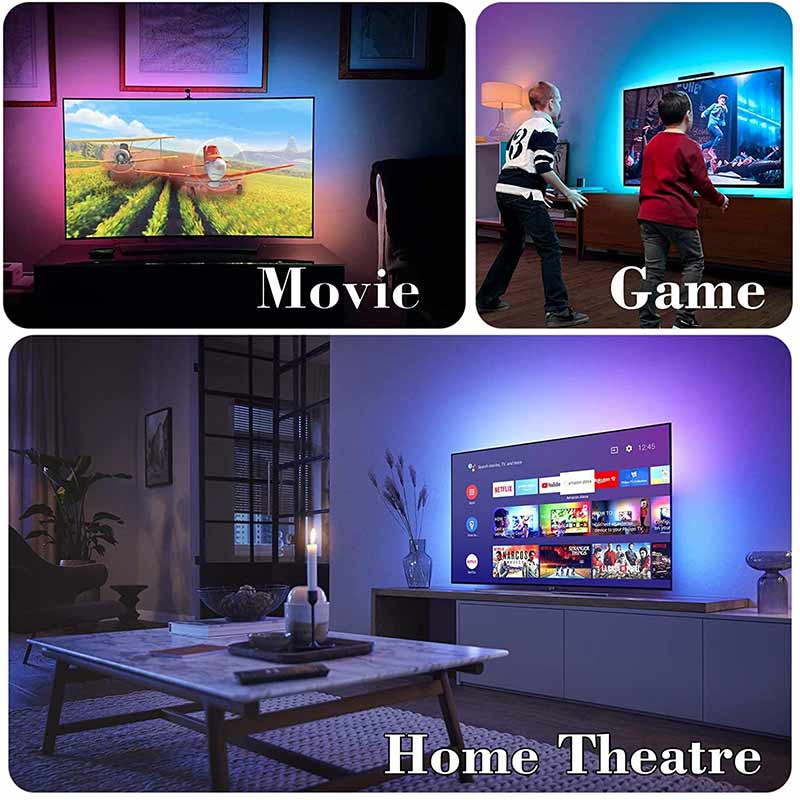 The rgbic led strip lights sync with the music, and the lights change color and blink speed with the rhythm and melody. The LED strip lights for room will automatically sync with music. Immerse yourself in the sweet music and color changing LED lights.
These rainbow led light strips with 3M adhesive can easily be attached to your cabinets, TV, bedroom, kitchen, porch, game room, living room, etc. (Note: In order not to affect the stickiness, please wipe the surface clean before installing the rgbic led lights strip, and make it clean and dry).
The chasing effects of rainbow colors give a great appearance of lights dancing, twinkling and pulsing. These rainbow led light strips allow you to use them in numerous applications throughout your home.