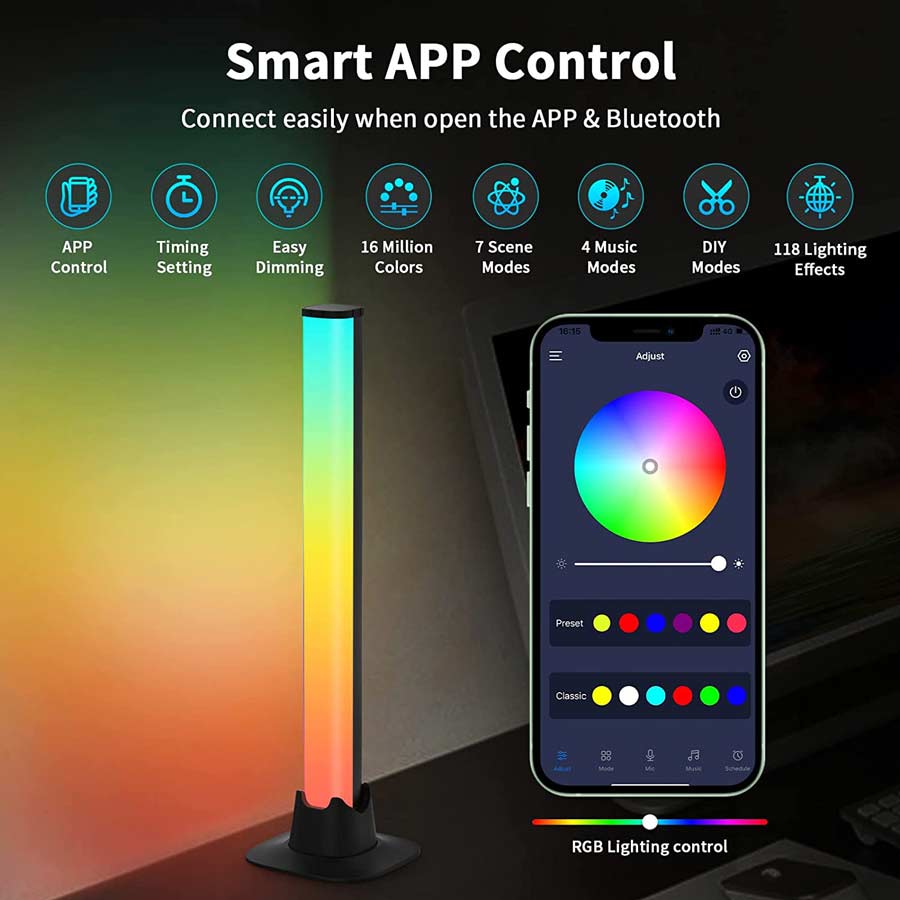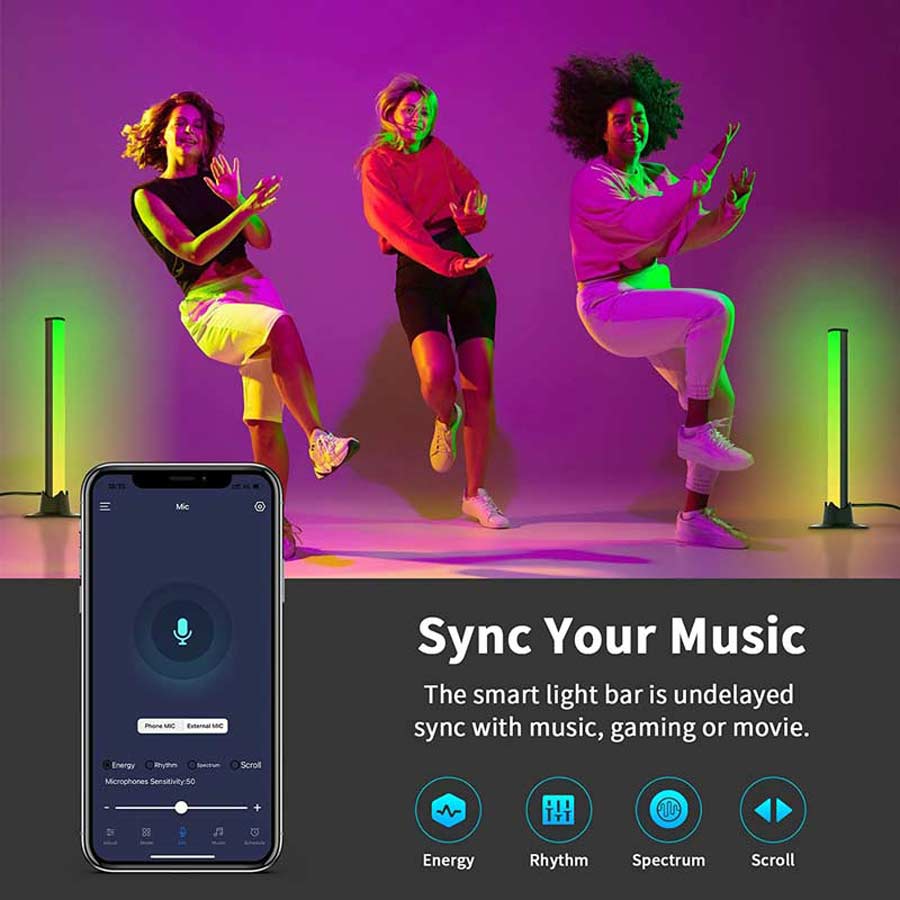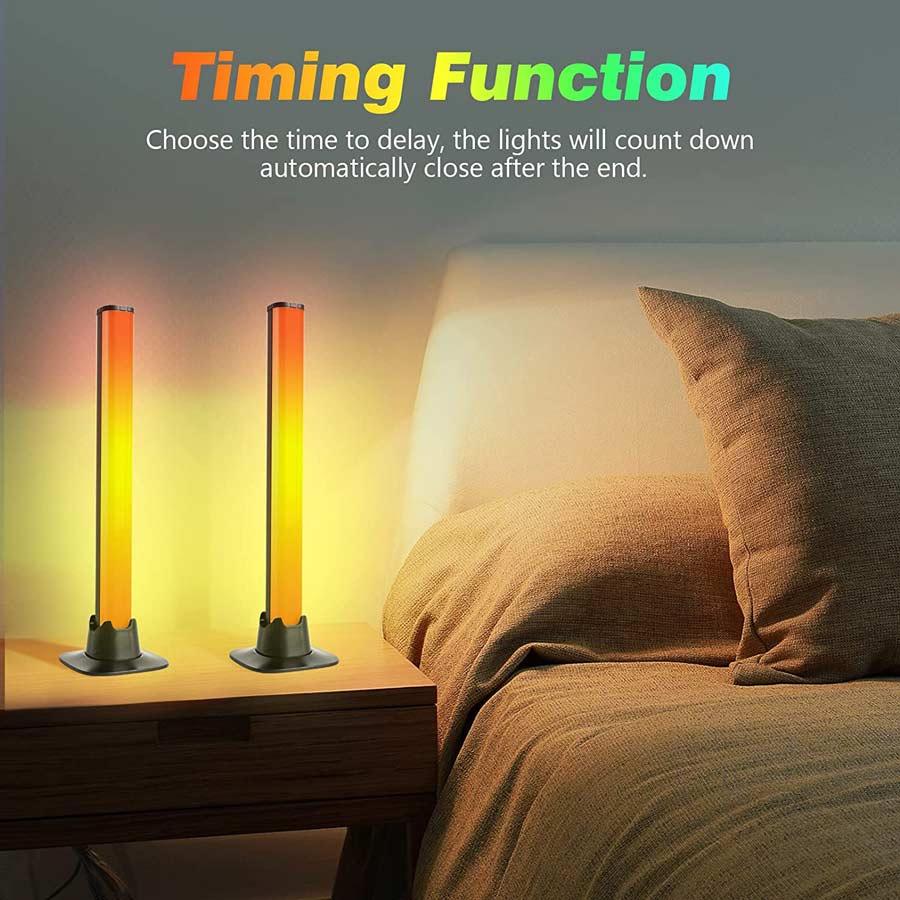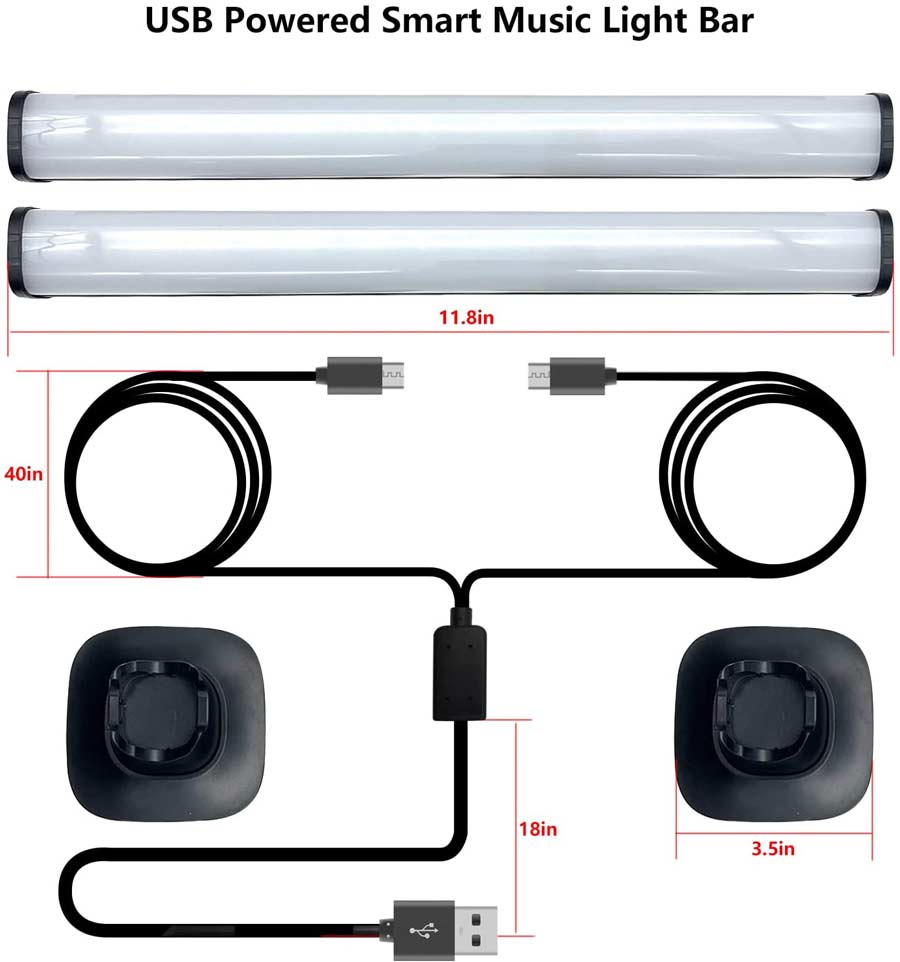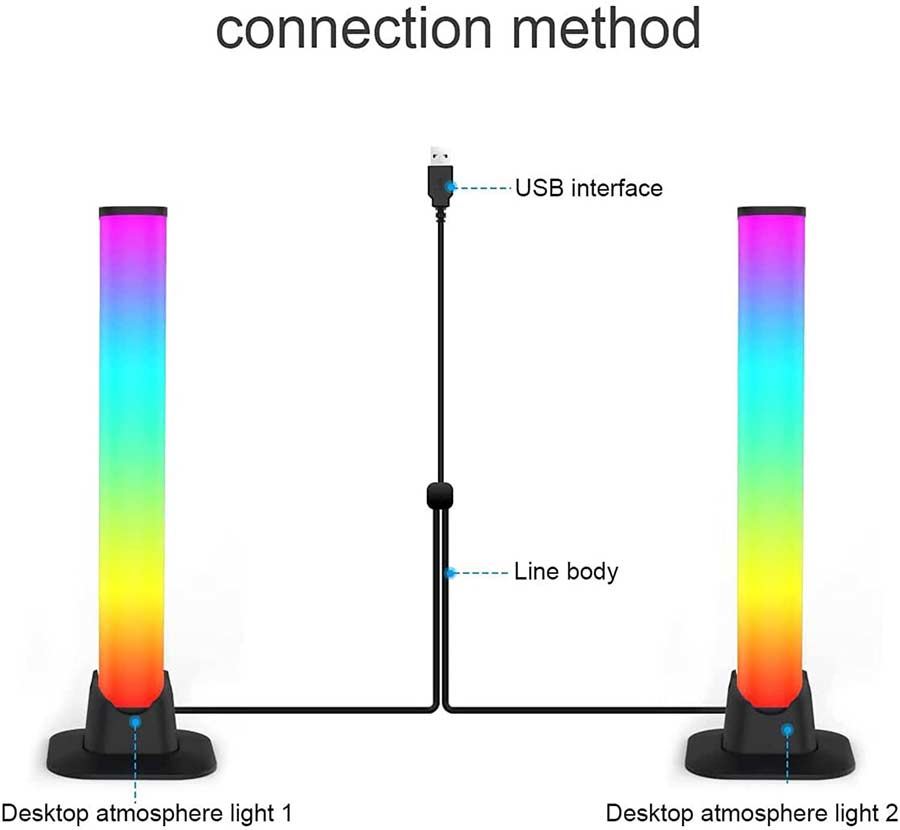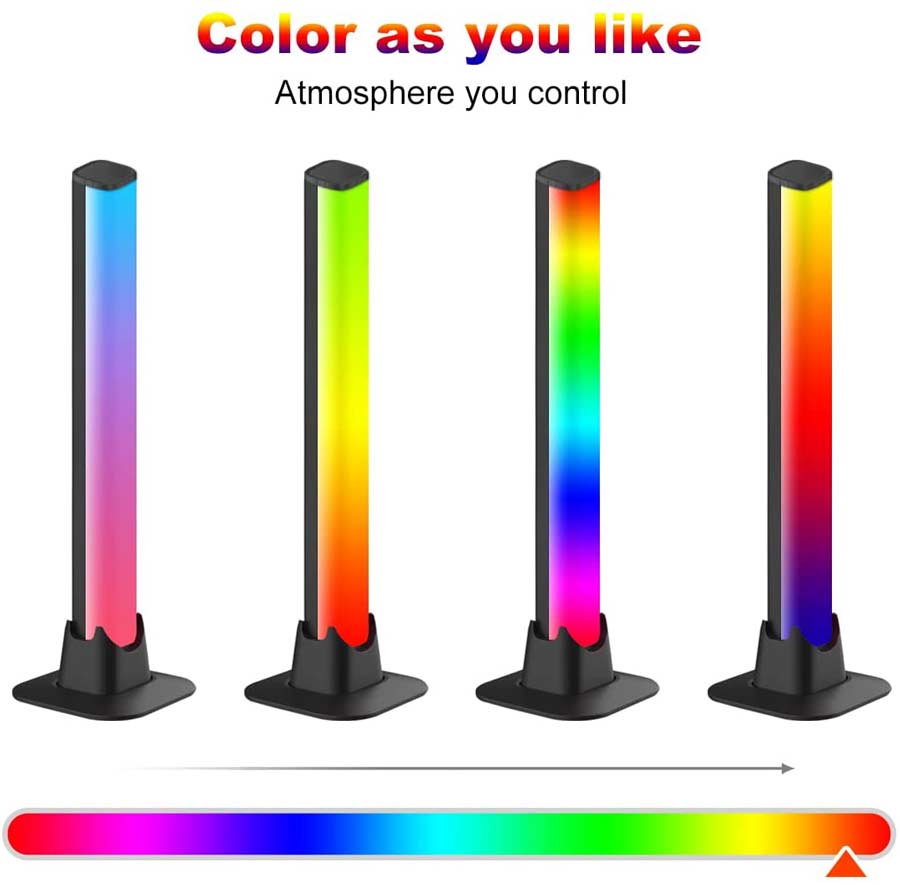 The led gaming lights bar has 16 million colors for you to choose your favorite color. You can DIY set your favorite color at any time through the smart APP. And control its brightness. It is the best led lights for gaming room, bedroom, gym, etc. So you can enjoy the high class and elegant atmosphere at home.
The RGB light bar built-in high-sensitivity mic can respond to the light synchronously without delay according to the ambient sound rhythm of your music and game audio. Make your music and game world more real and textured.
This gaming led lights bar can not be controlled by Bluetooth APP control. And the light bar can stand vertically or lay flat on both sides of the TV/PC through the bracket provided.