The RGB led strip lights can change color and sync with the rhythm of the sound and music.
The designed wifi led strip lights for bedroom has a more timing function, easy to schedule your lights to tun on/off.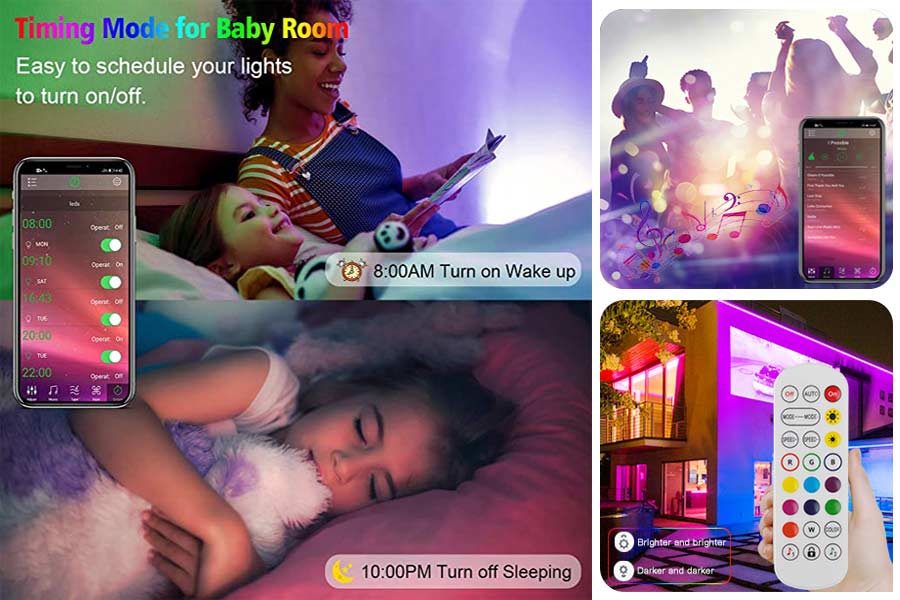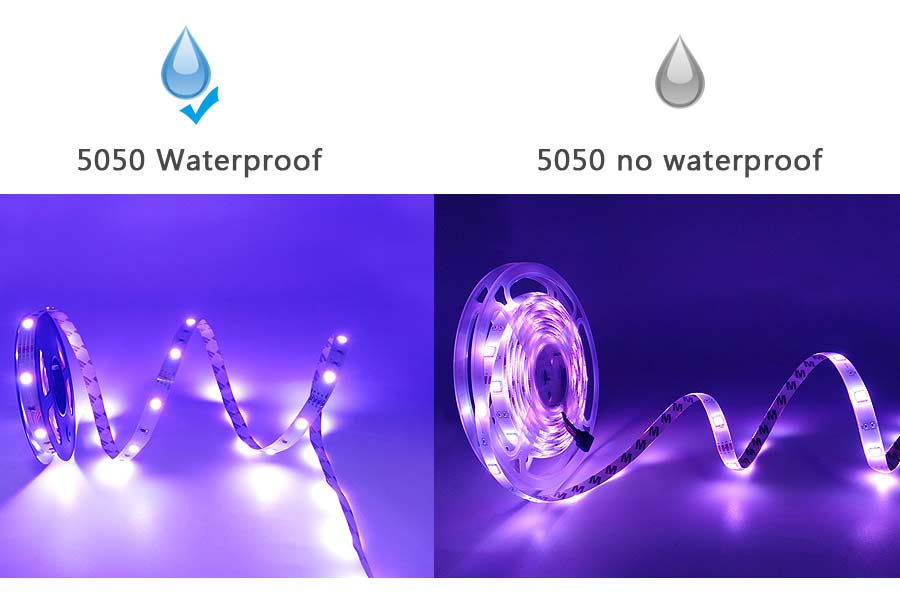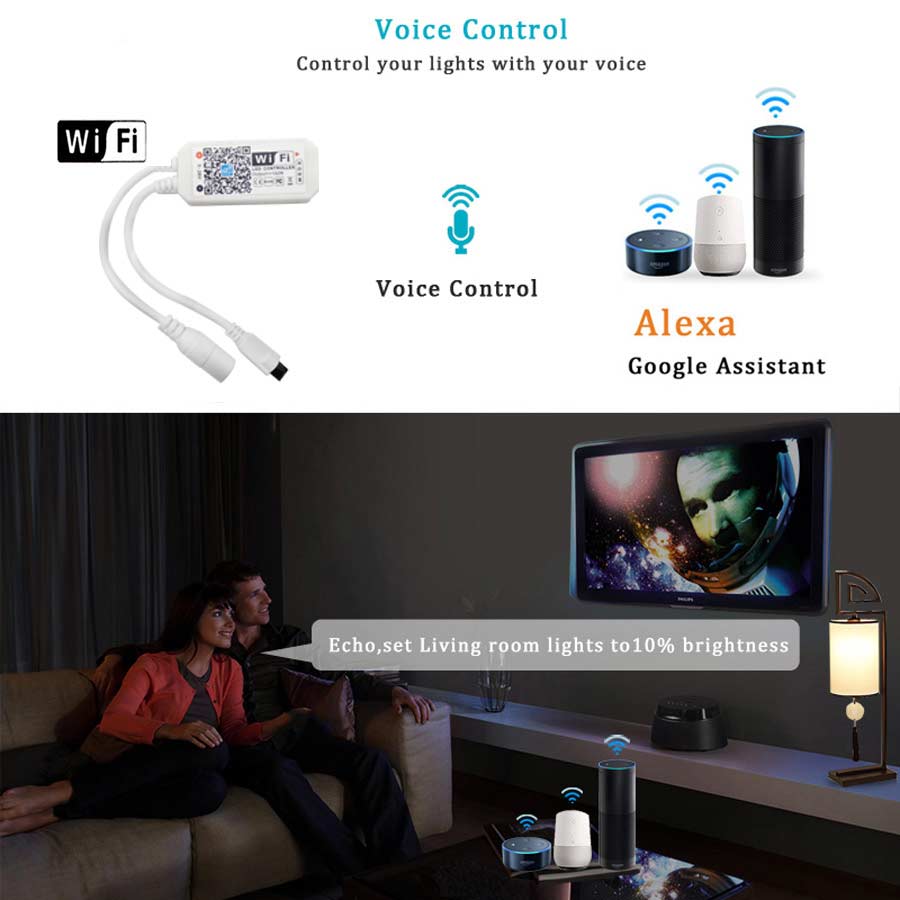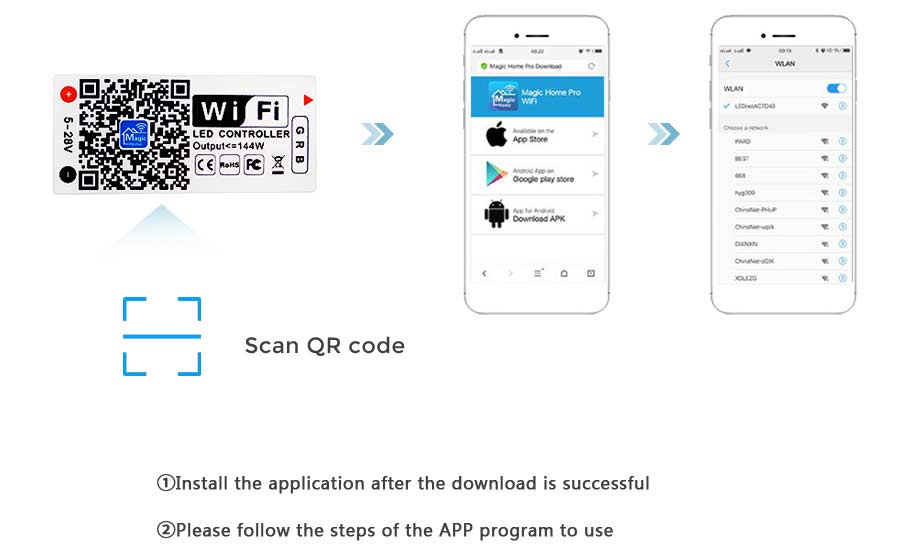 Applications
1. The WIFI/Bluetooth smart led strip lights can connect the light with your smartphone and choose Timing mode for the baby room. They can easy to schedule your lights to turn on /off. For example, you can set that 8:00 AM turning on wake up, and at 10:00 PM Turn off sleeping, and the light will follow your rule.
2. The WIFI/Bluetooth setting can work with the music. It is a good choice when you hold a party.
Specification
1. The difference between 2835 and 5050 led strip lights is that the 5050 led lights have all colors, including white, red, purple, blue, and so on. 2835 LED has red, blue, and green colors.
2. 2835 strip lights are 60 led light beads / m, and 5050 is 18 light beads / m.
IR/Bluetooth/Wifi Set contradistinction
1. The IR set only IR remote control, no app control.
2. The Bluetooth set has a remote control and app control
3. The Wifi set has a remote control and app control(works with Google Assistant/Alexa)