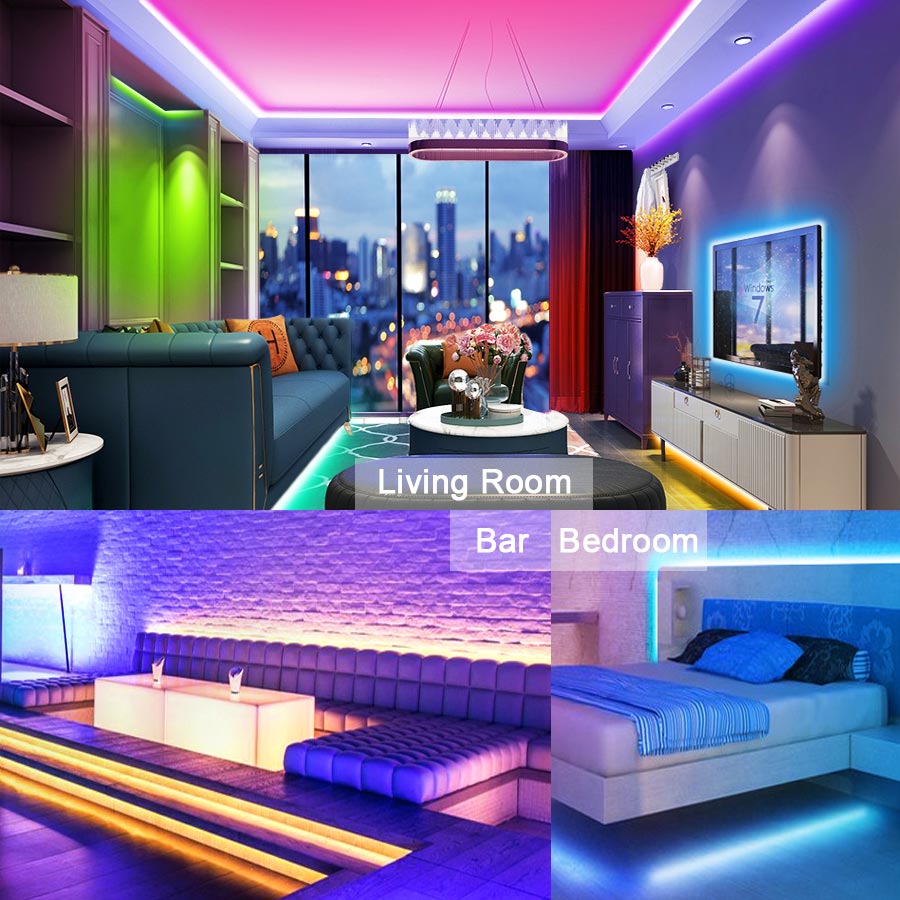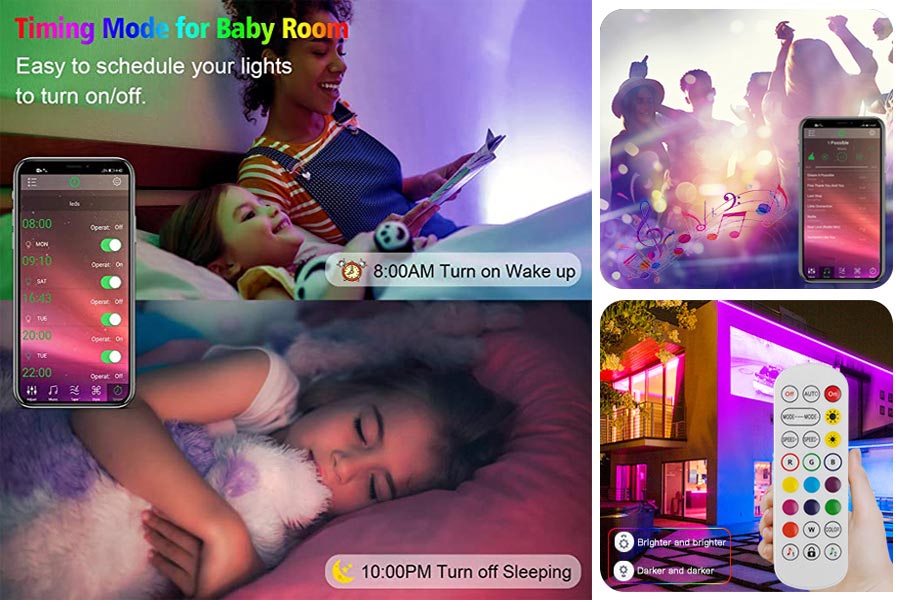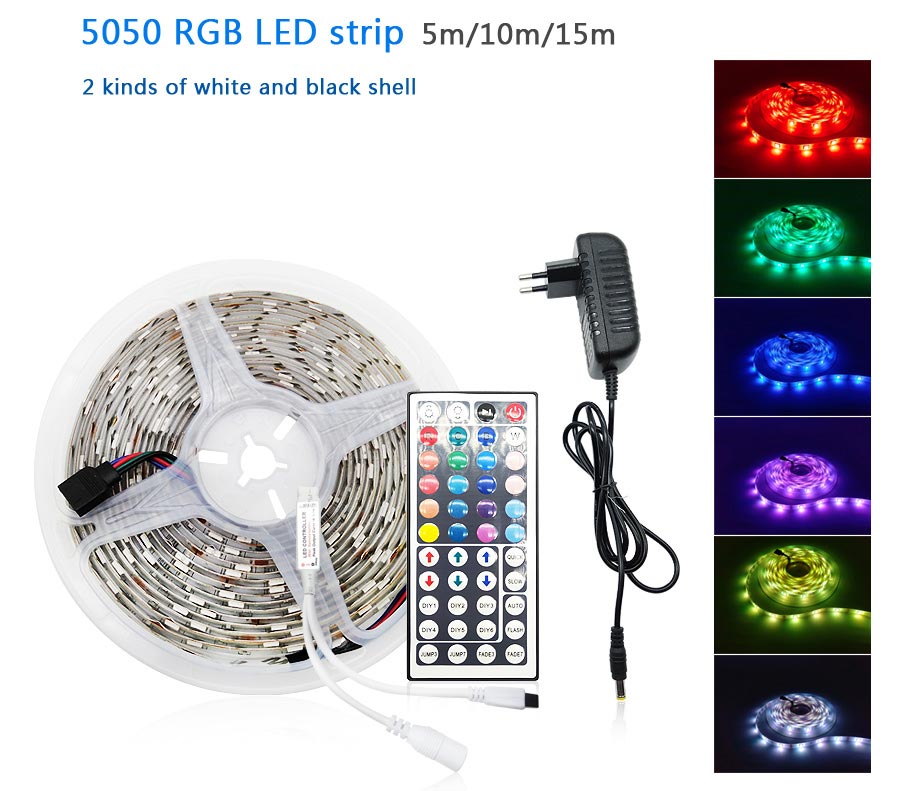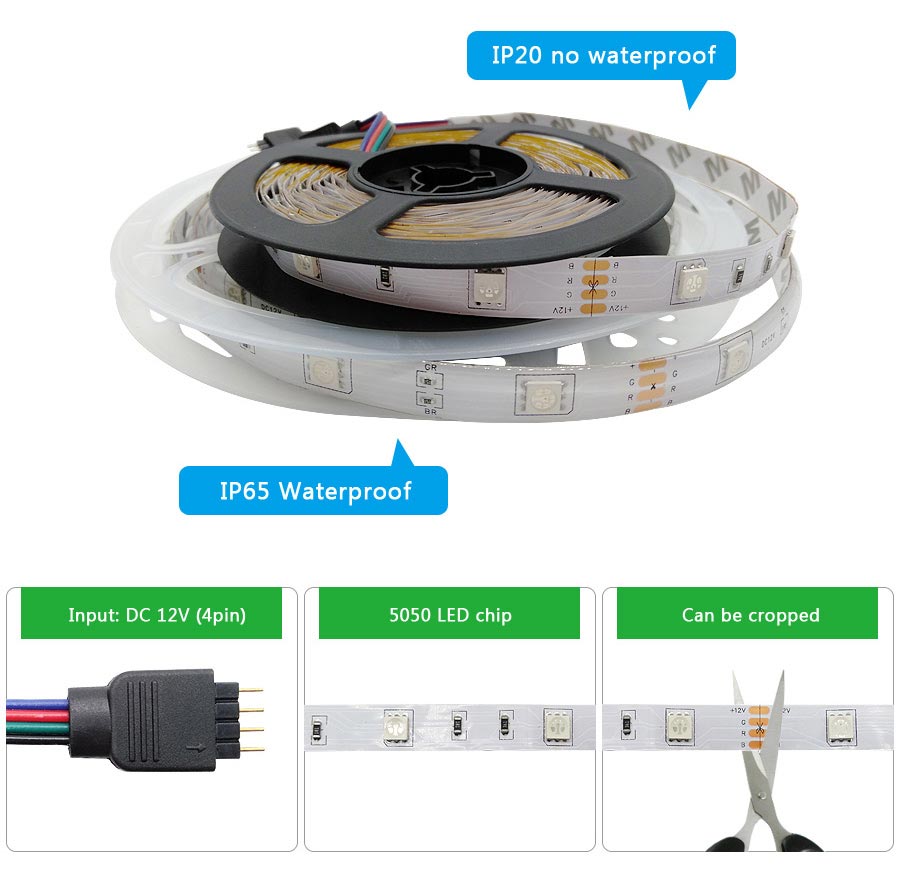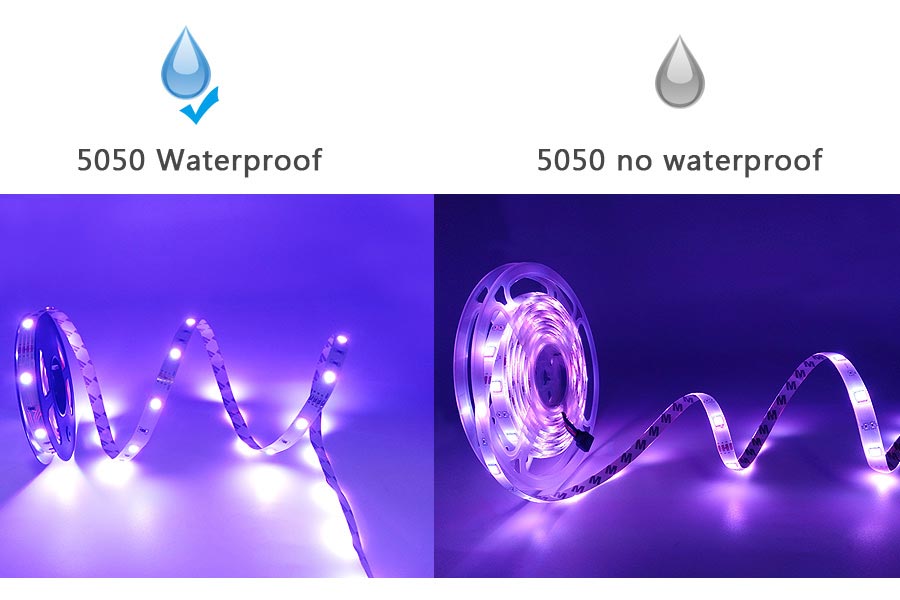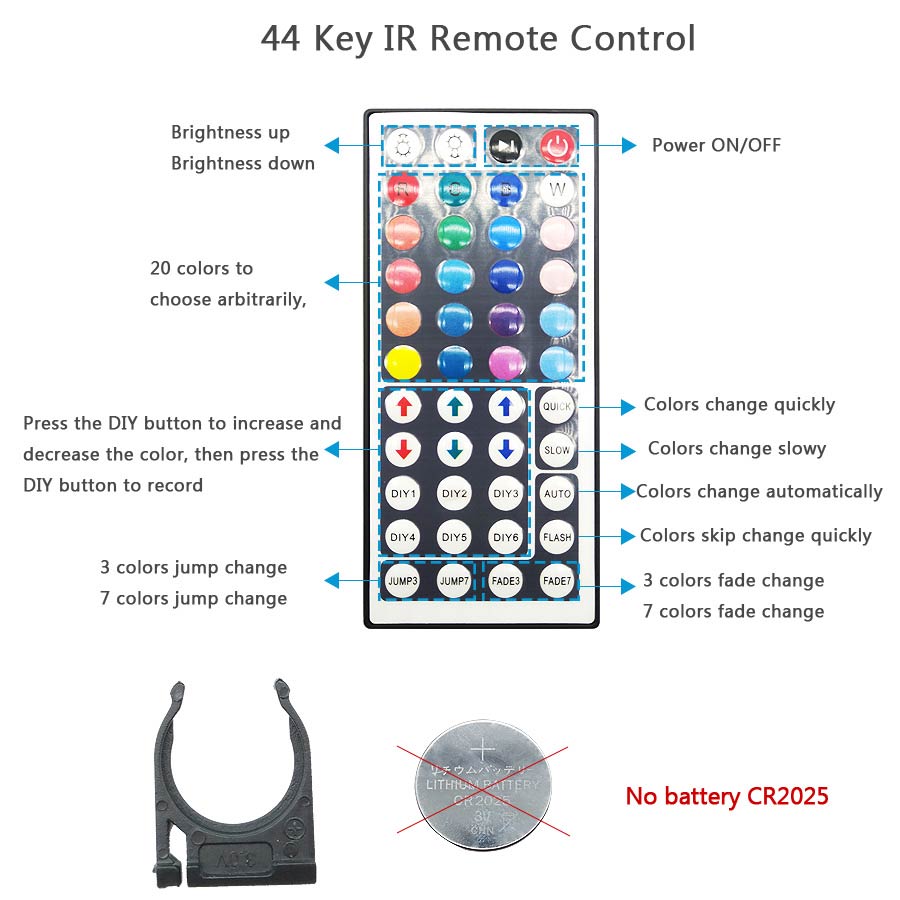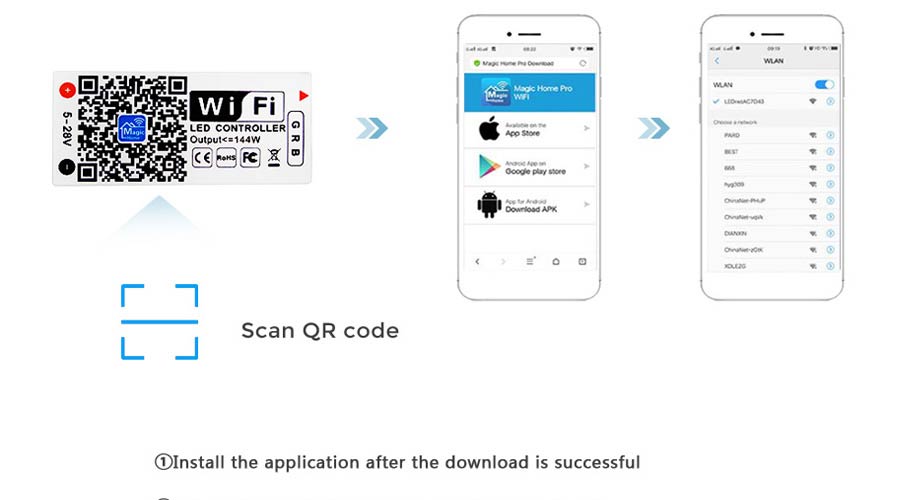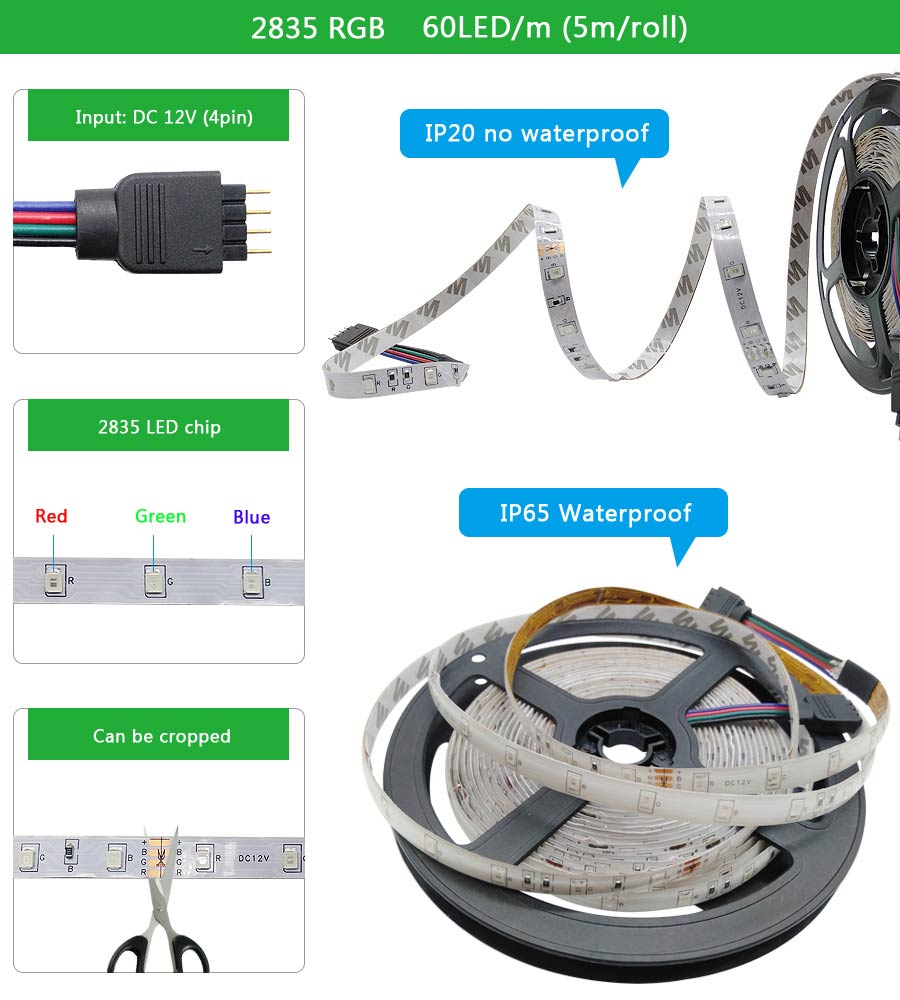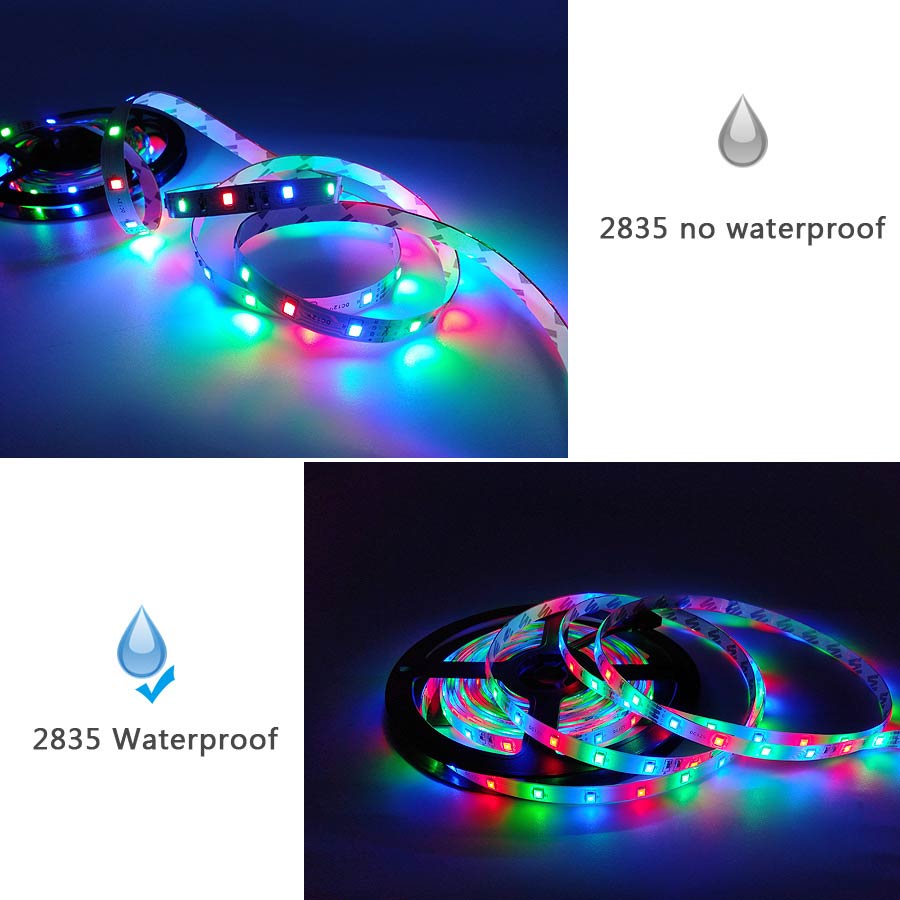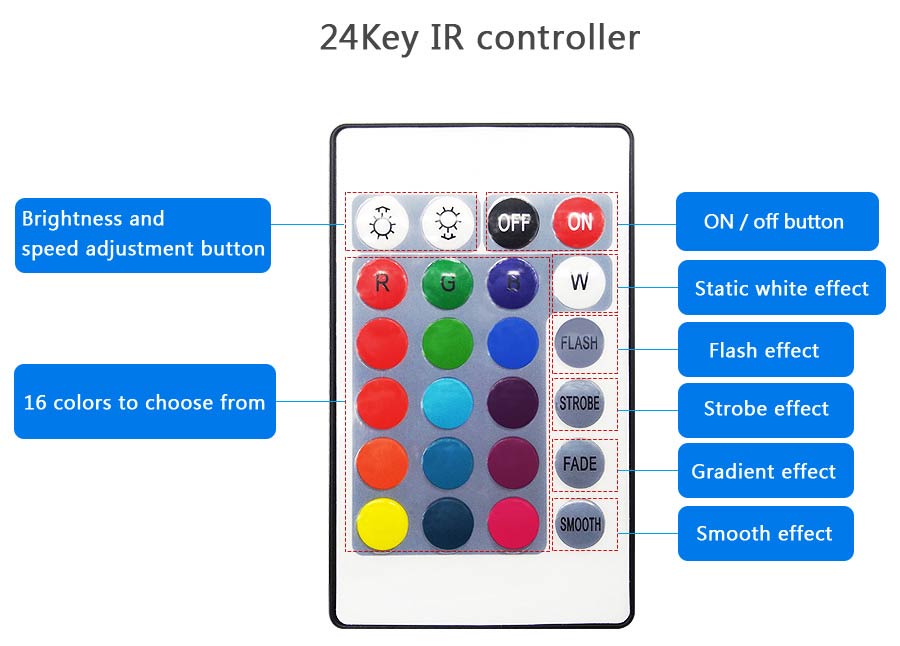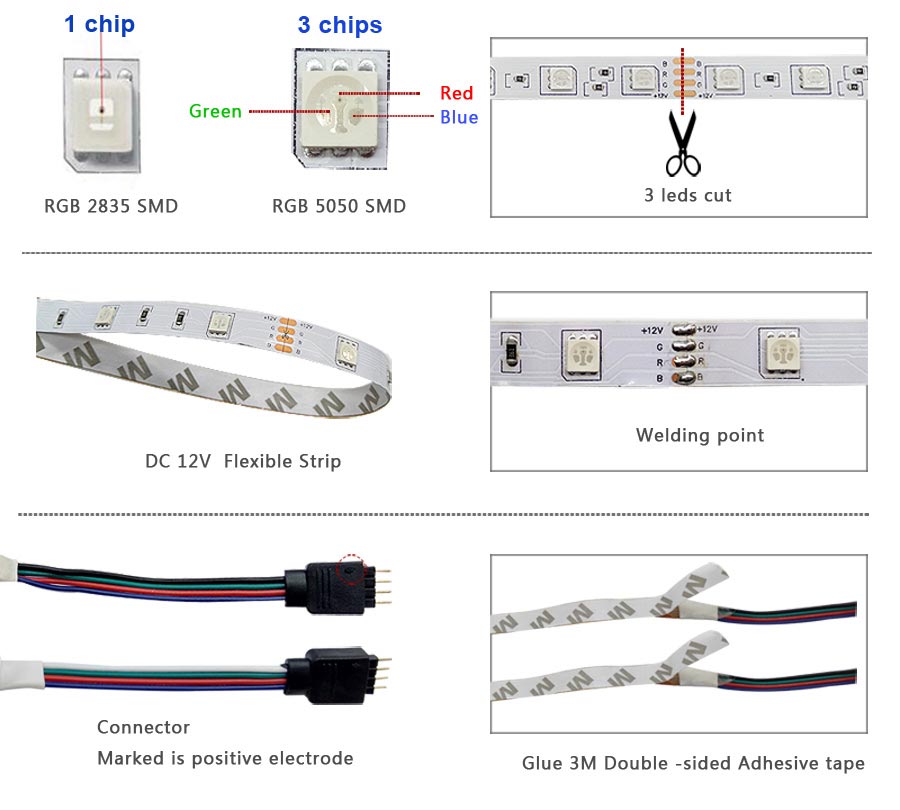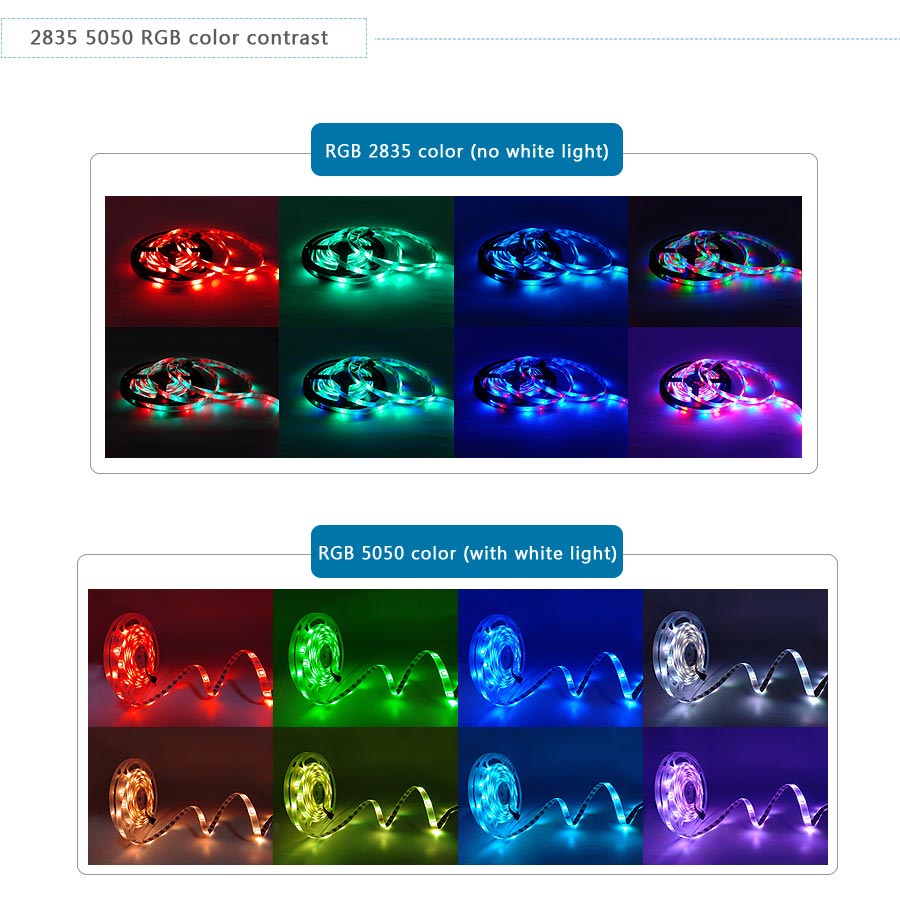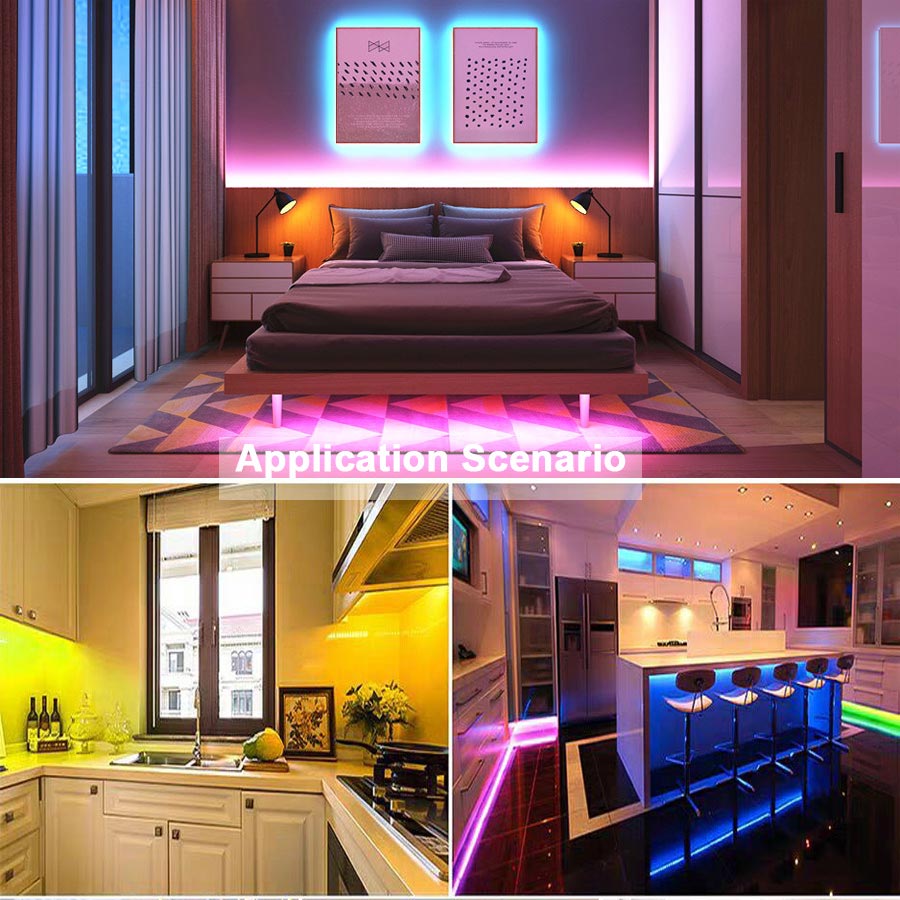 The waterproof RGB multicolor changing led strip lights has three primaries LED lights (red, green, and blue), which can create a mixture of millions of colors, change to different colors ambiance by your mood.
The led strip lights 50 ft color changing strip features bright 5050 LEDs that easily light up a room, bedroom, gaming room, or kitchen countertop. It is a perfect led lights for bedrooms, stores, bars, TV, etc.
The color changing led lights for room with 44-key IR remote allows you to choose colors, adjustable brightness, and multiple lighting modes to fit room mood. (Make sure there is no obstruction between the remote and the receiver, and the distance is not over 10m).
Widely Use: Flexible strip light allows you to bend or shape freely. You can also change its length by cutting it along the cutting mark or splicing it. (4-pin connectors are needed for splicing but NOT included) Thus you are not afraid of corner installation anymore.
Easy to install: with back adhesive and flexible strip design, it can stick on any dry and flat surface.