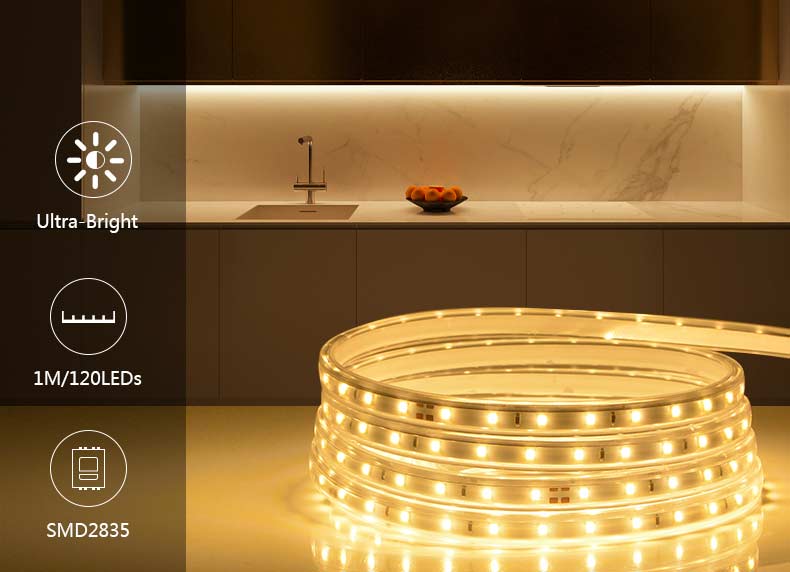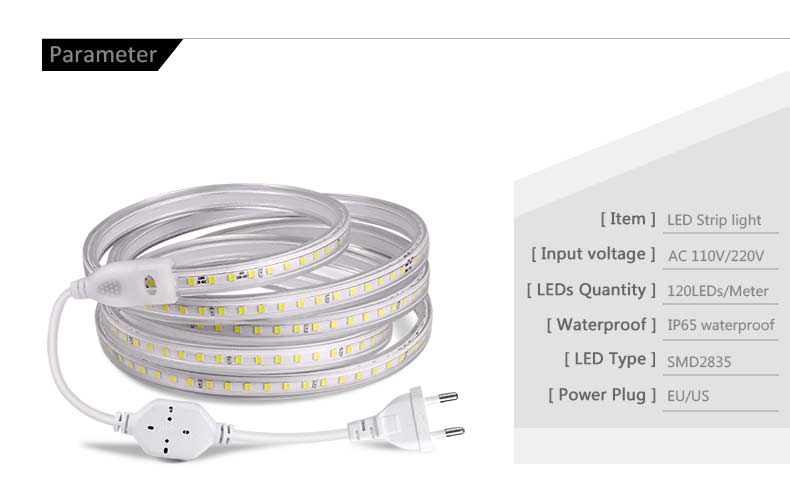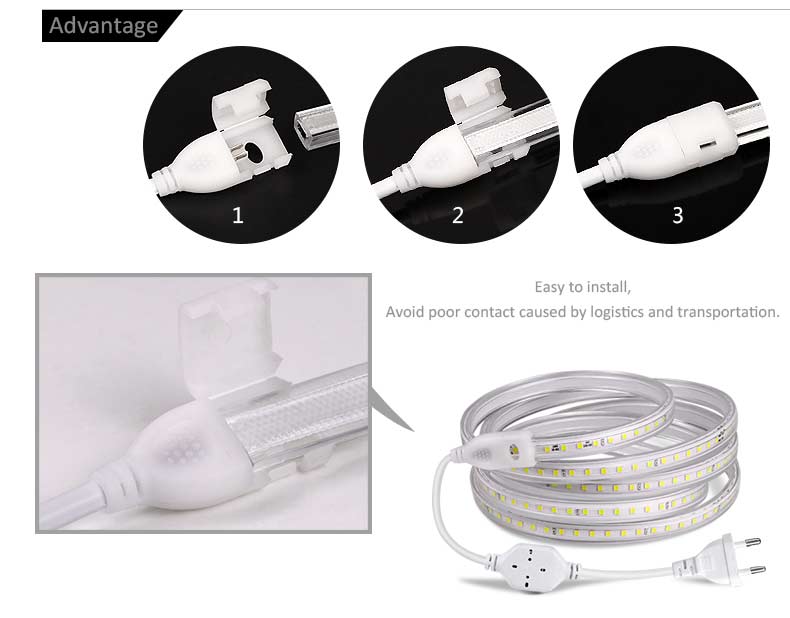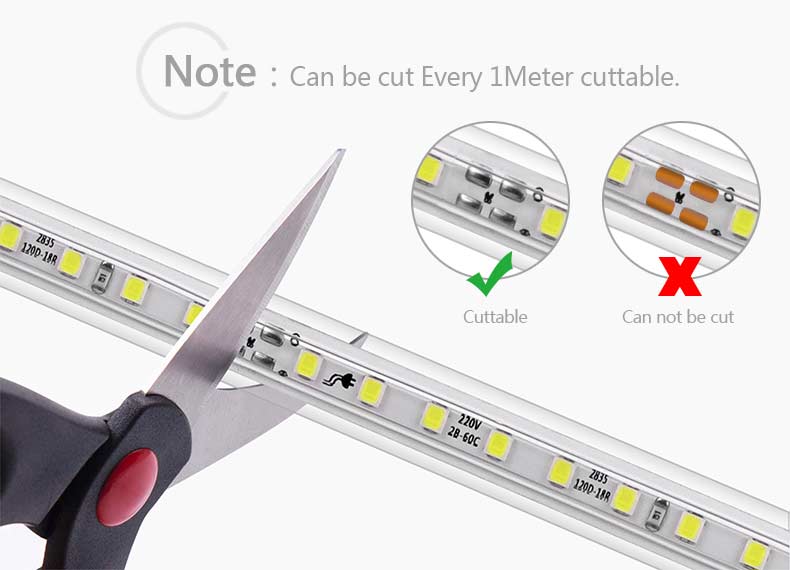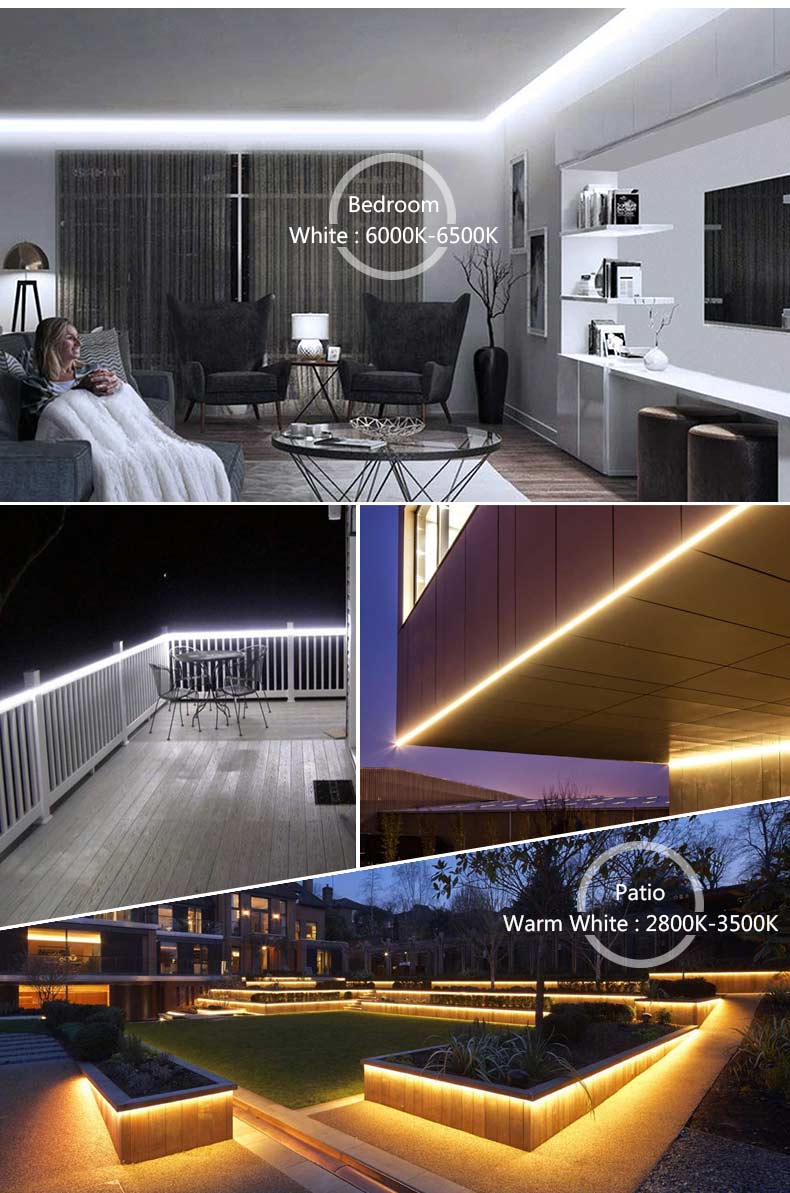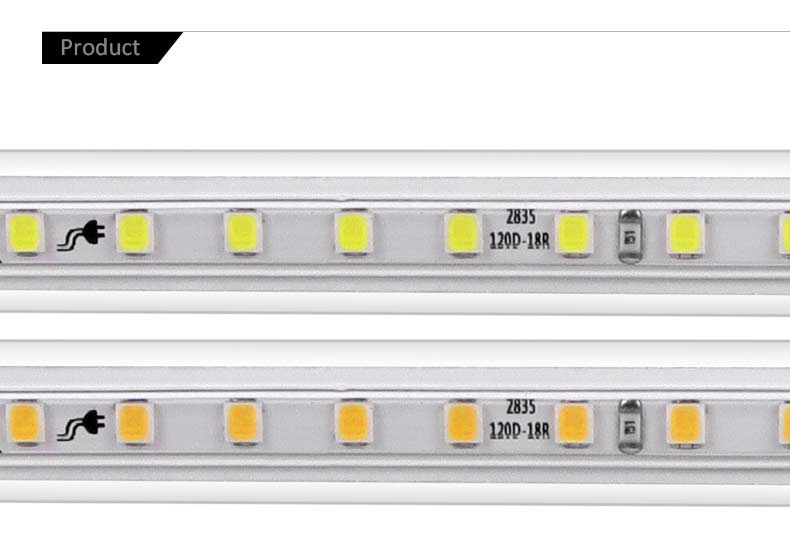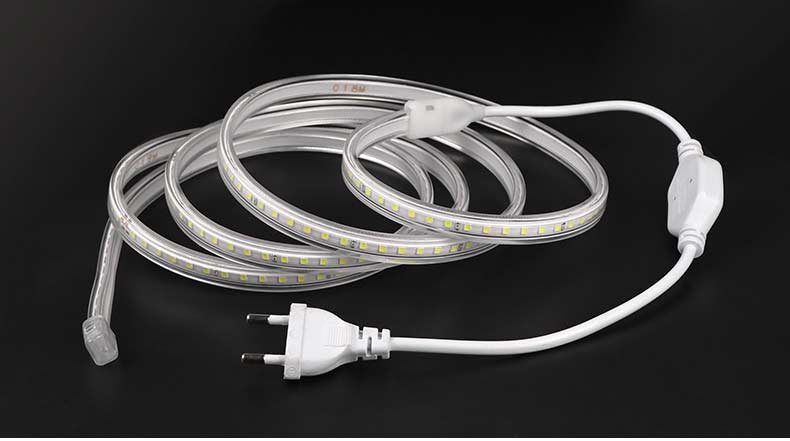 Specification:
Color Temperature: White(6000K-6500K) ; Warm White(2800K-3500K)
LED Type: 2835SMD
LED Quantity:120 LEDS/meter
Waterproof Rate:IP67 Waterproof( Can be used outdoors )
Working Voltage:AC220V(With EU Power plug); AC110V (With US Power Plug)
Lifetime:50,000 hours
The led lights for kitchen cabinets are cuttable and linkable. Every 3 leds as a unit have a cutting line. You can cut it according to its cutting mark. Then connect them by connectors.
Use this under cabinet led lighting kit to light the underside of the cabinets over your workbenches. It can greatly improve the corner of your kitchen counter where the light is blocked. These kitchen strip lights worked perfectly to give that warm ambient lighting. It can highlight your backsplash and put out a lot of light.
The cooking space on the counter is in the eternal shade, so order these lights to fix the physical problem. But on top of providing adequate lighting, the kit is very easy to install. The connectors give you plenty of wiggle room to accommodate your specific cabinet dimensions. Then, the cord with the AC plug is long enough for any kitchen.
The 2700K LED's are so warm and festive. You don't see the actual LEDs because your head is above the bottom of your cabinets. All you see is the warm light glowing where it used to be too dark. Think of a candlelight dinner as a quick snack under the harsh ceiling lights. That's how it felt. And it still does.