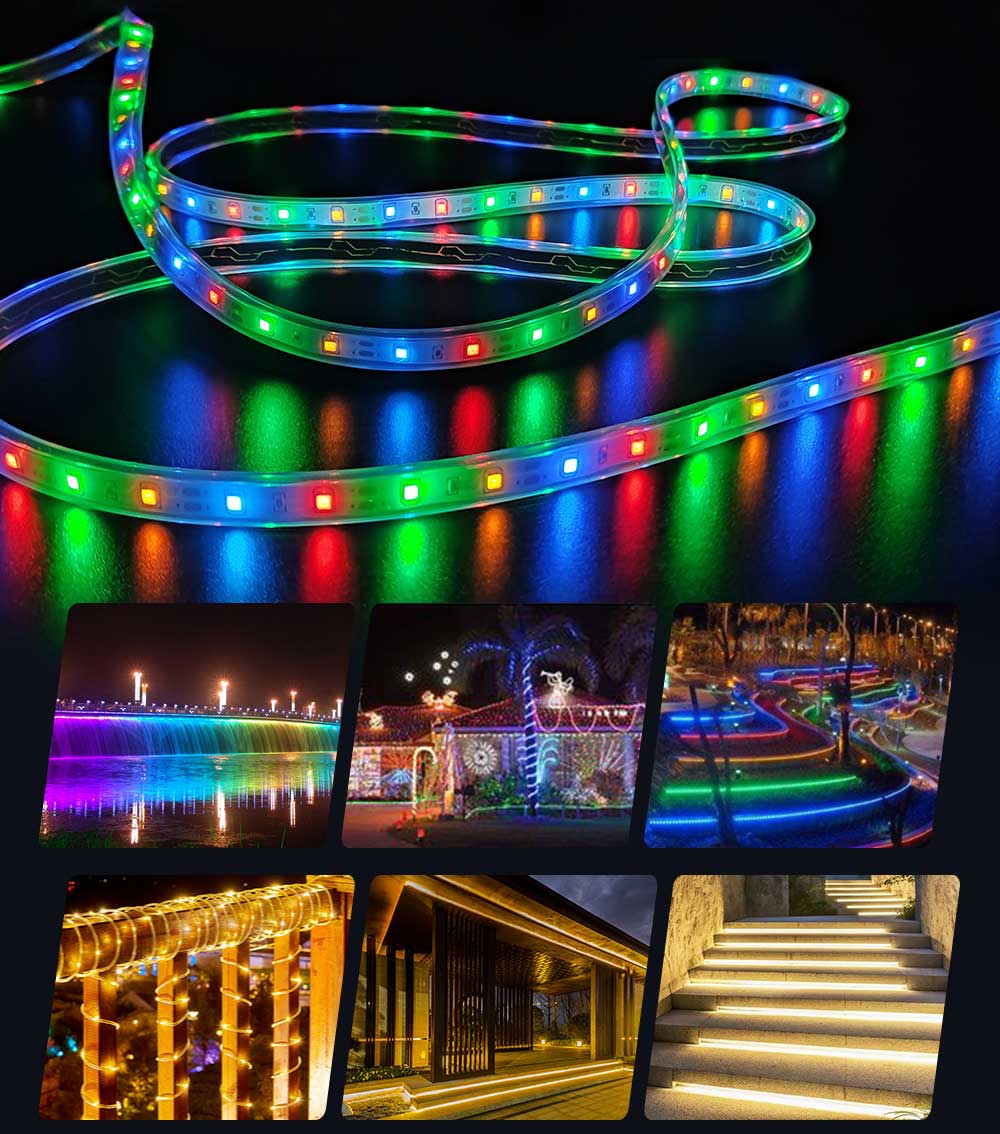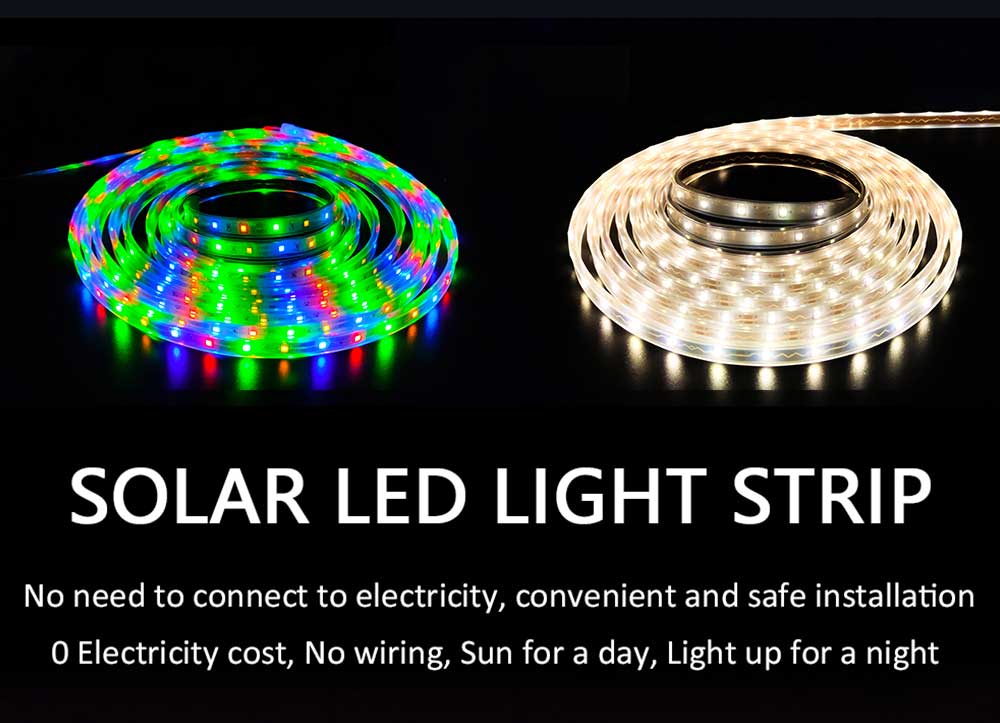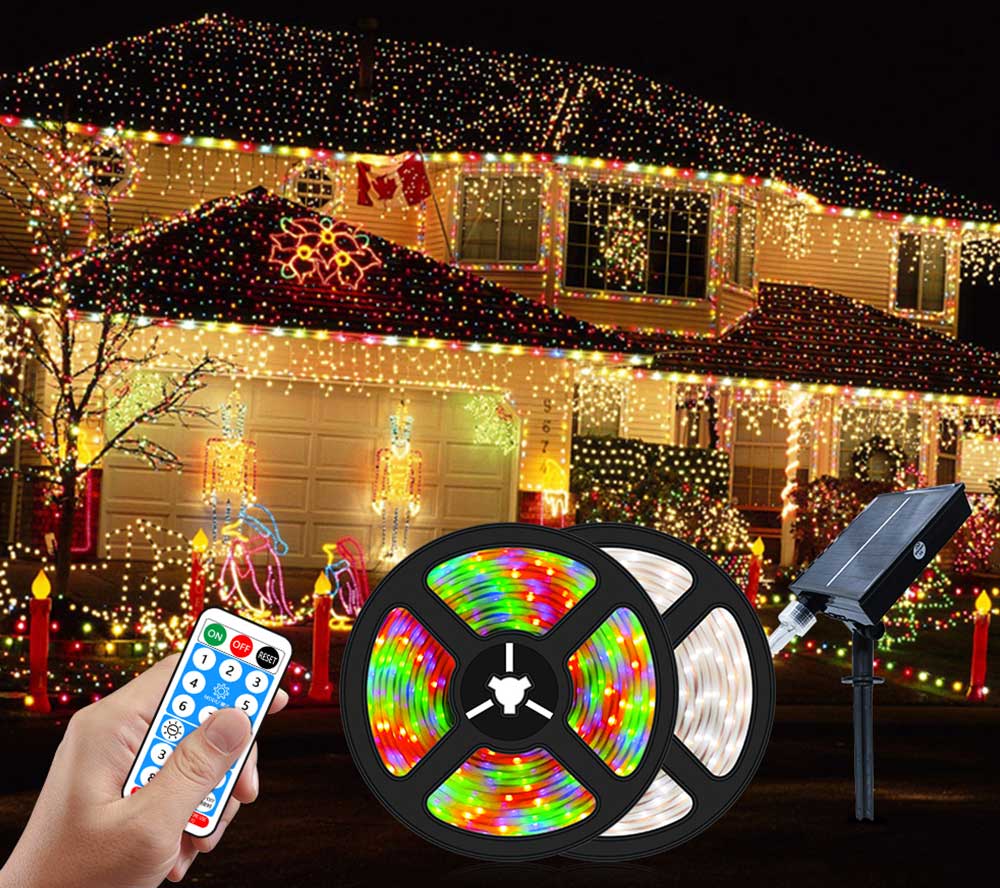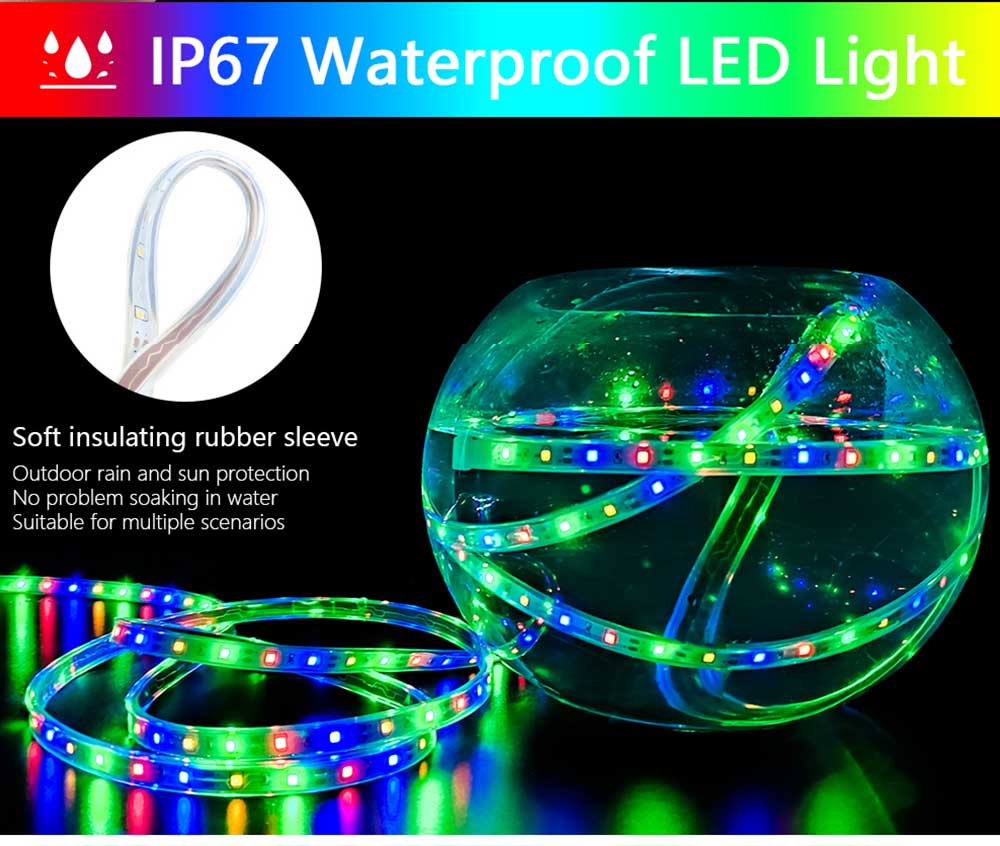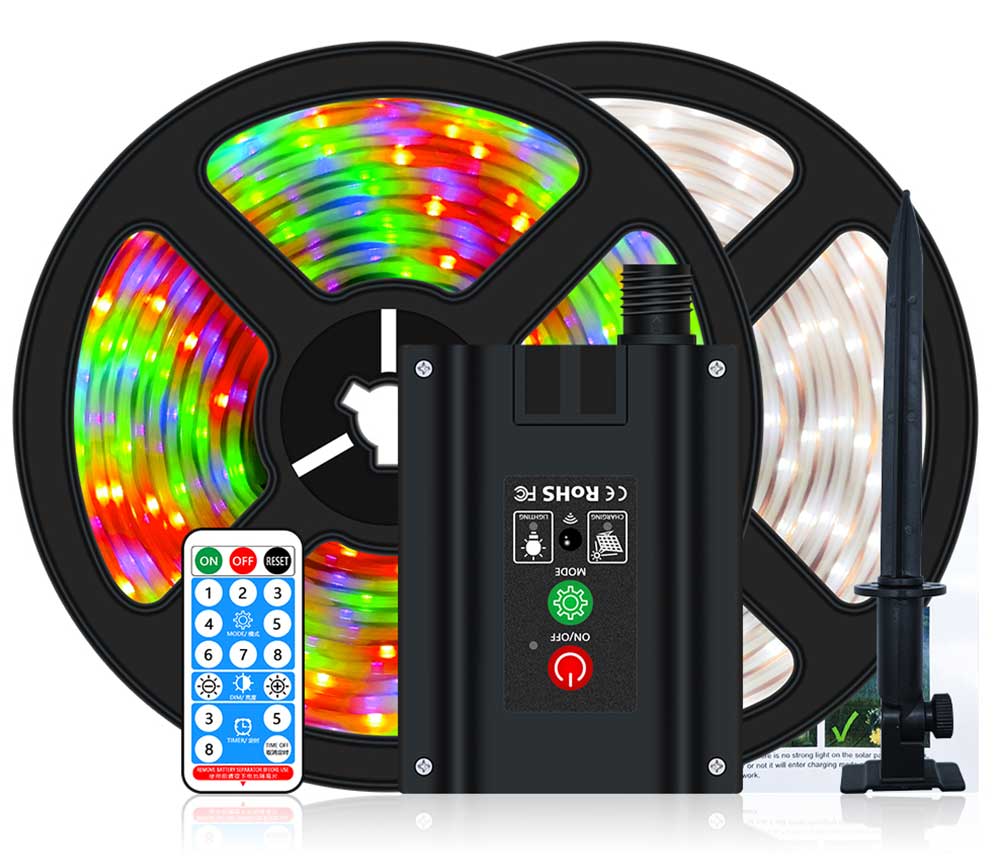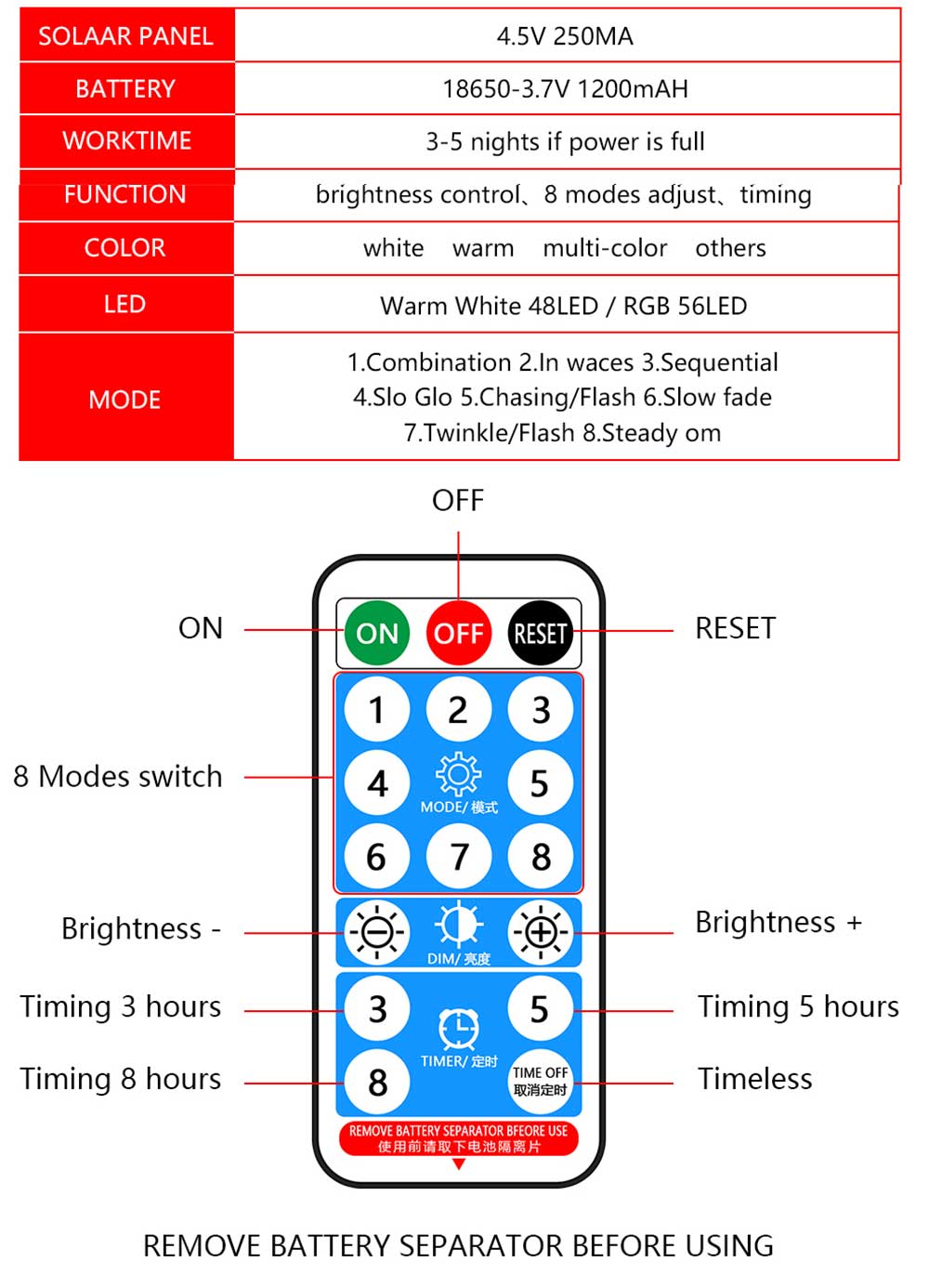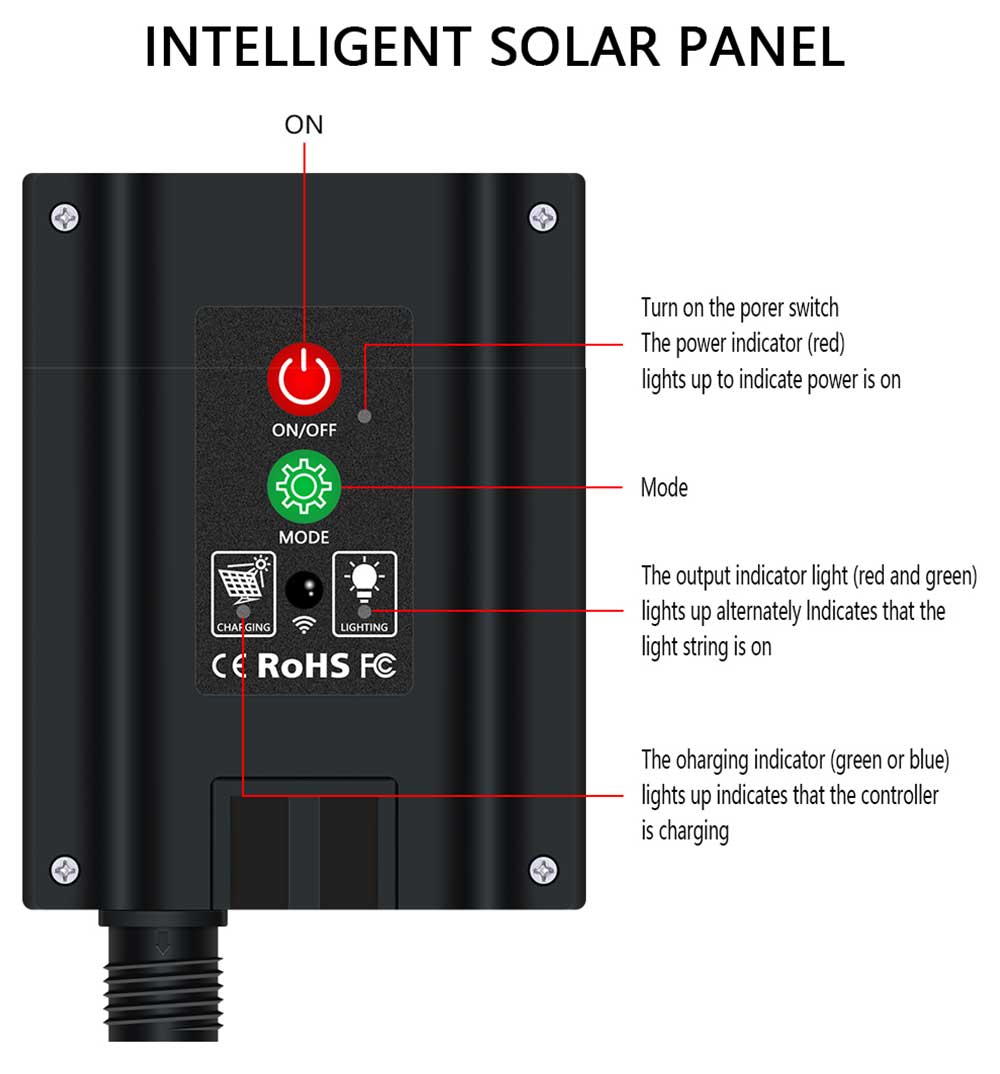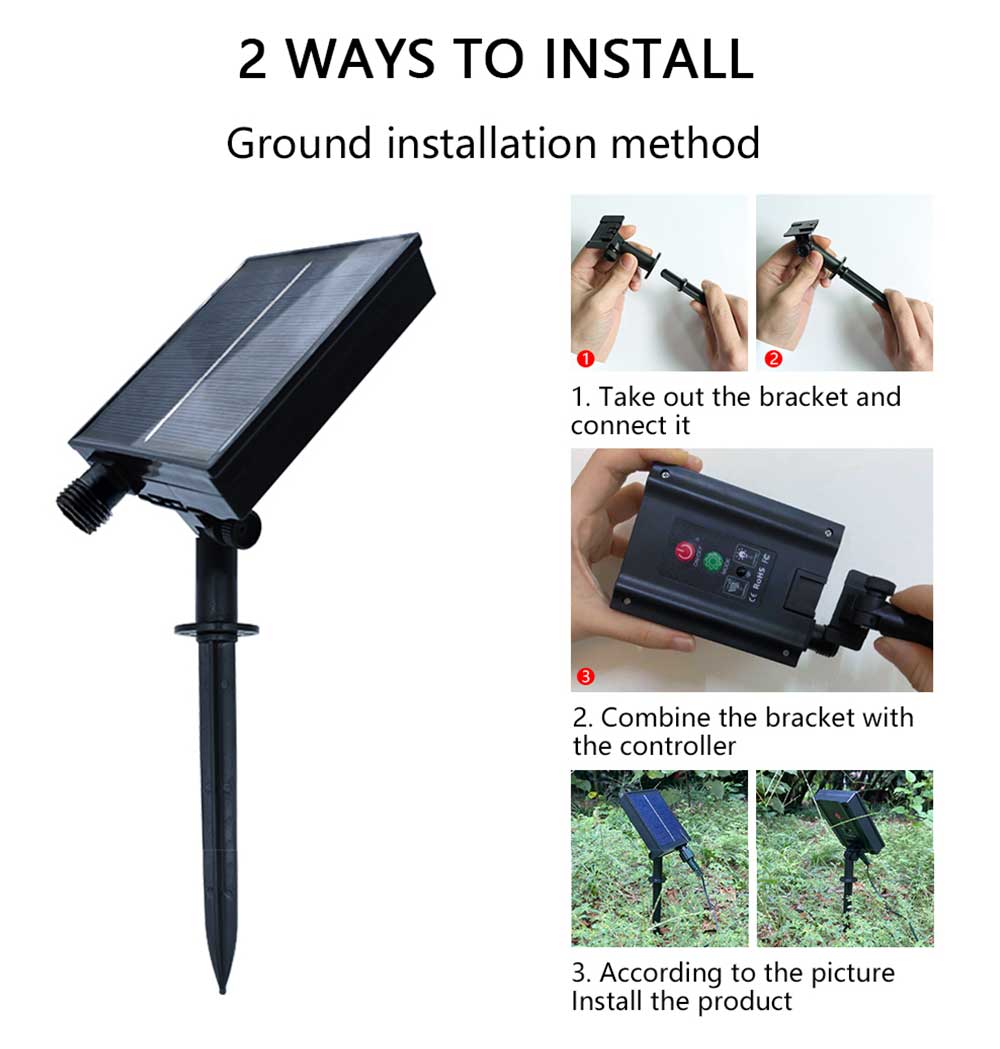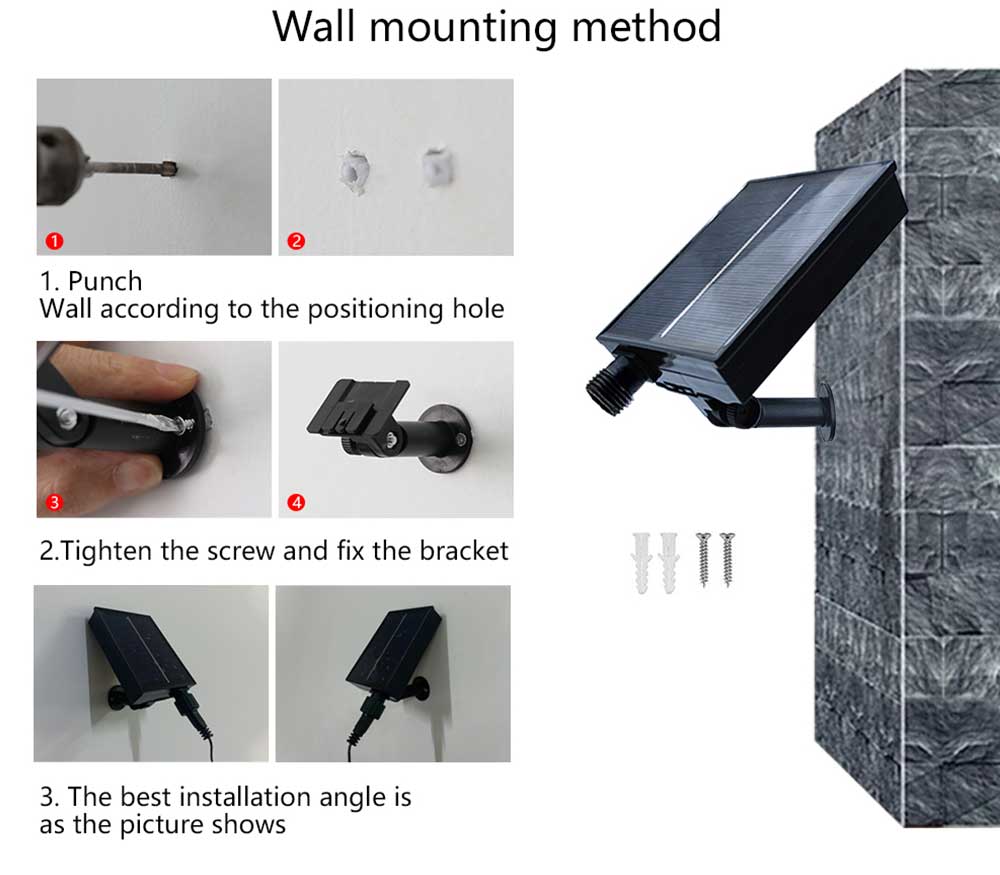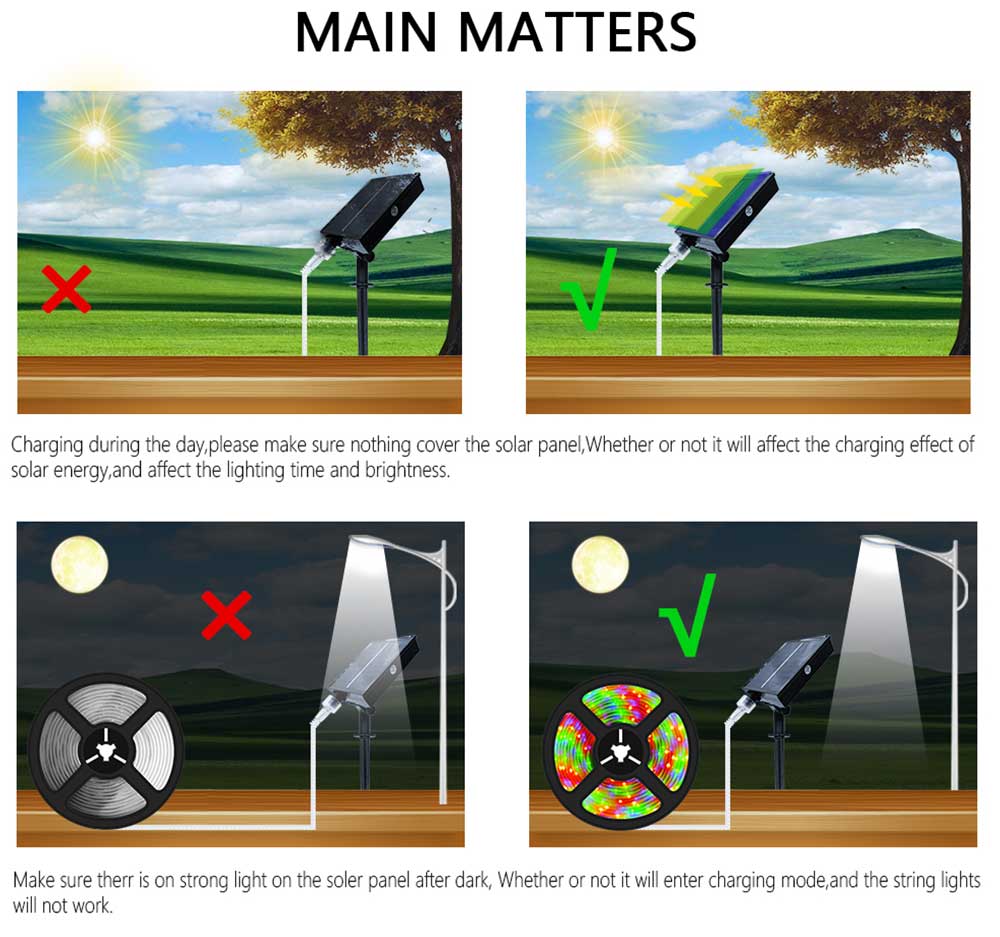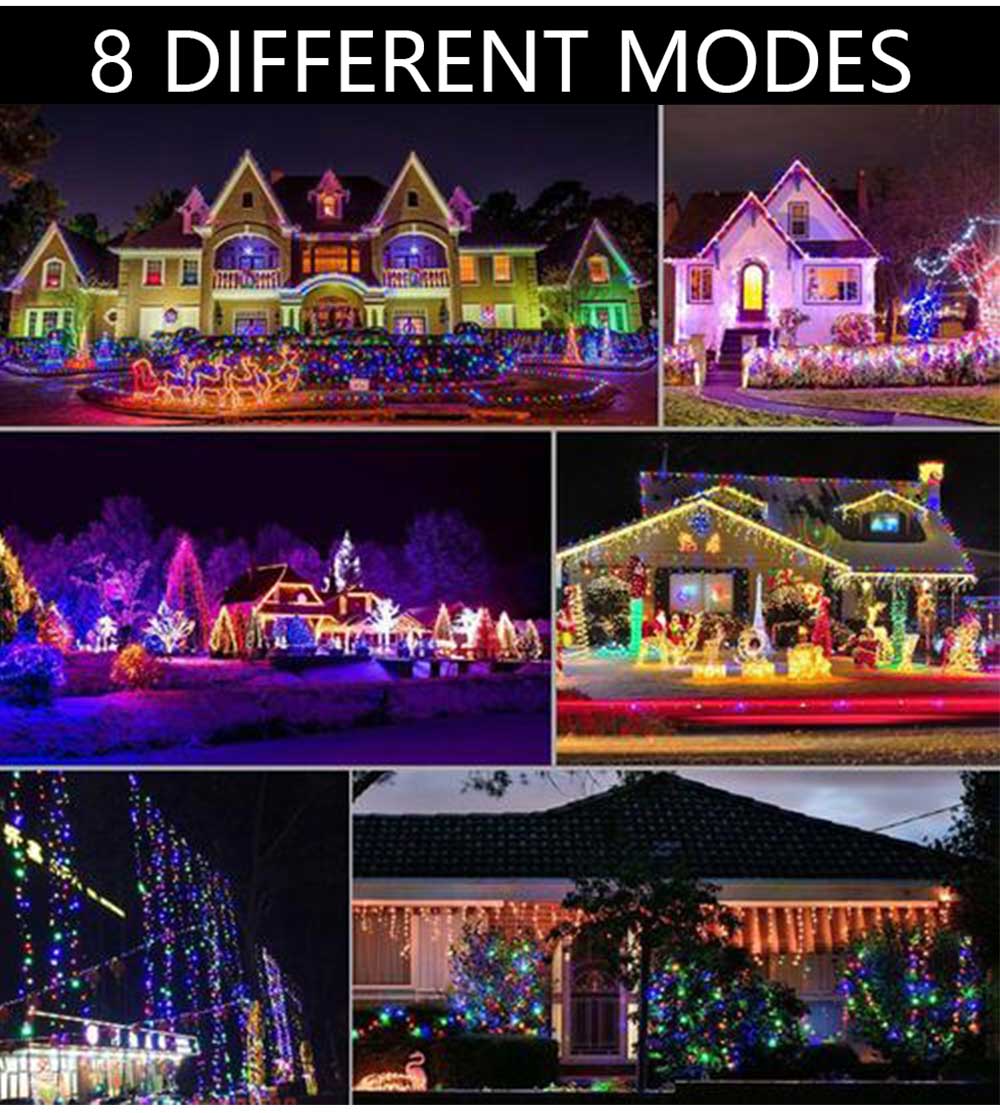 Outdoor led strip lights cuttable. It can be cut on the cut-line only when it's wholly unplugged and turned off. The strip end has to be resealed.
High efficiency solar powered outdoor led strip lights, 32.8ft long LED strip with 240 LEDs 2835, with steady 360-degree viewing angle which illuminate in every direction.
These solar strip lights are easy to install. Follow the instructions to install these waterproof led lights. You can quickly complete the installation.