Sale!
IP68 Waterproof LED Strip Lights Outdoor 5M/lot
$24.99 – $32.99
12v waterproof led strip lights for outdoor use as well as for the home. As 12v led strip light, it is safe for you. And because it is a waterproof product, it will have a longer service life than ordinary led lights when placed outdoors. You can not only install the IP68 waterproof led strip lights outdoors but also install the light strip underwater.
The led strip may be soldered by pcs to 5m length. If you mind this, do not place an order.
Waterproof IP67 can be used outdoors.
Waterproof IP68 can be used outdoors and Underwater.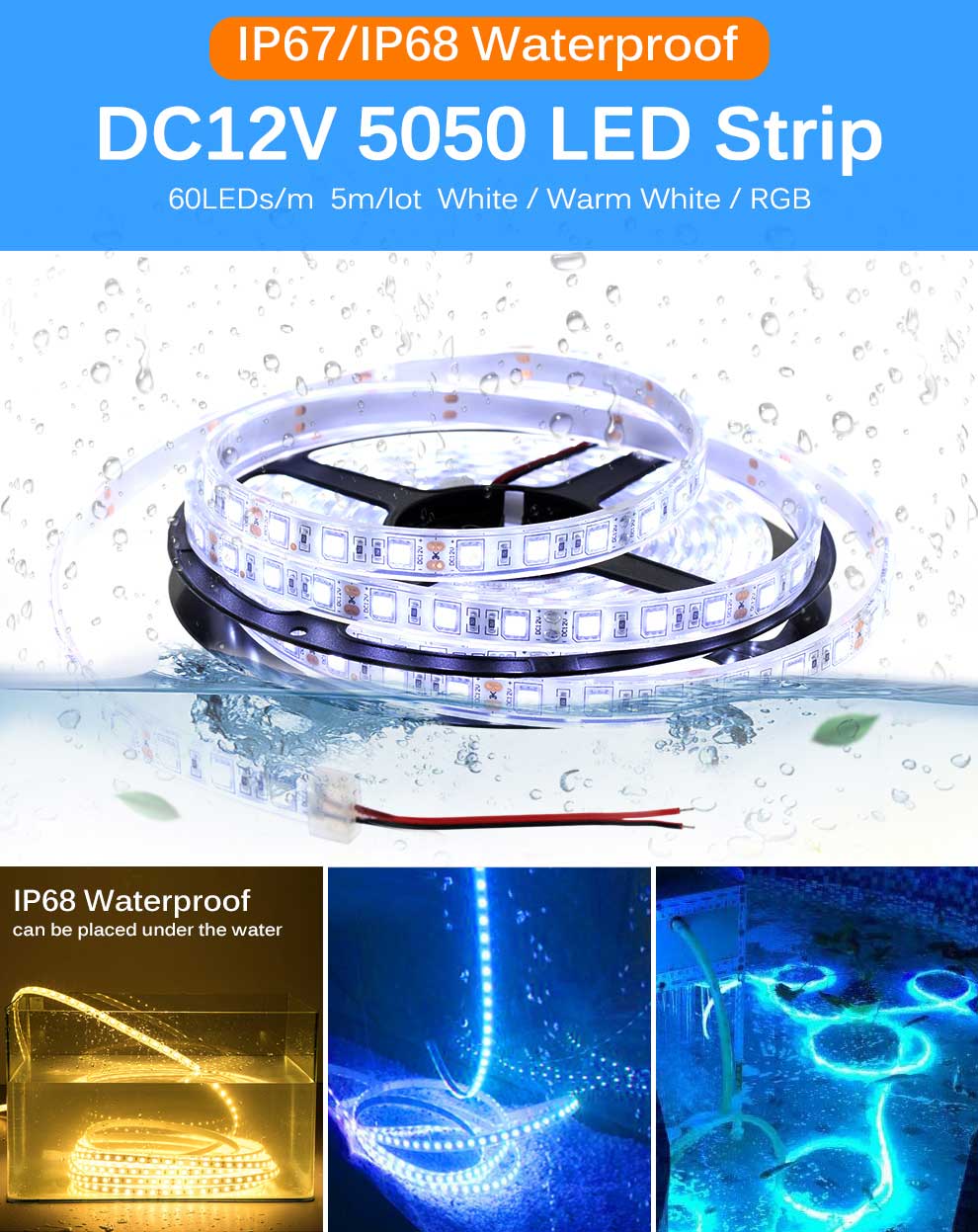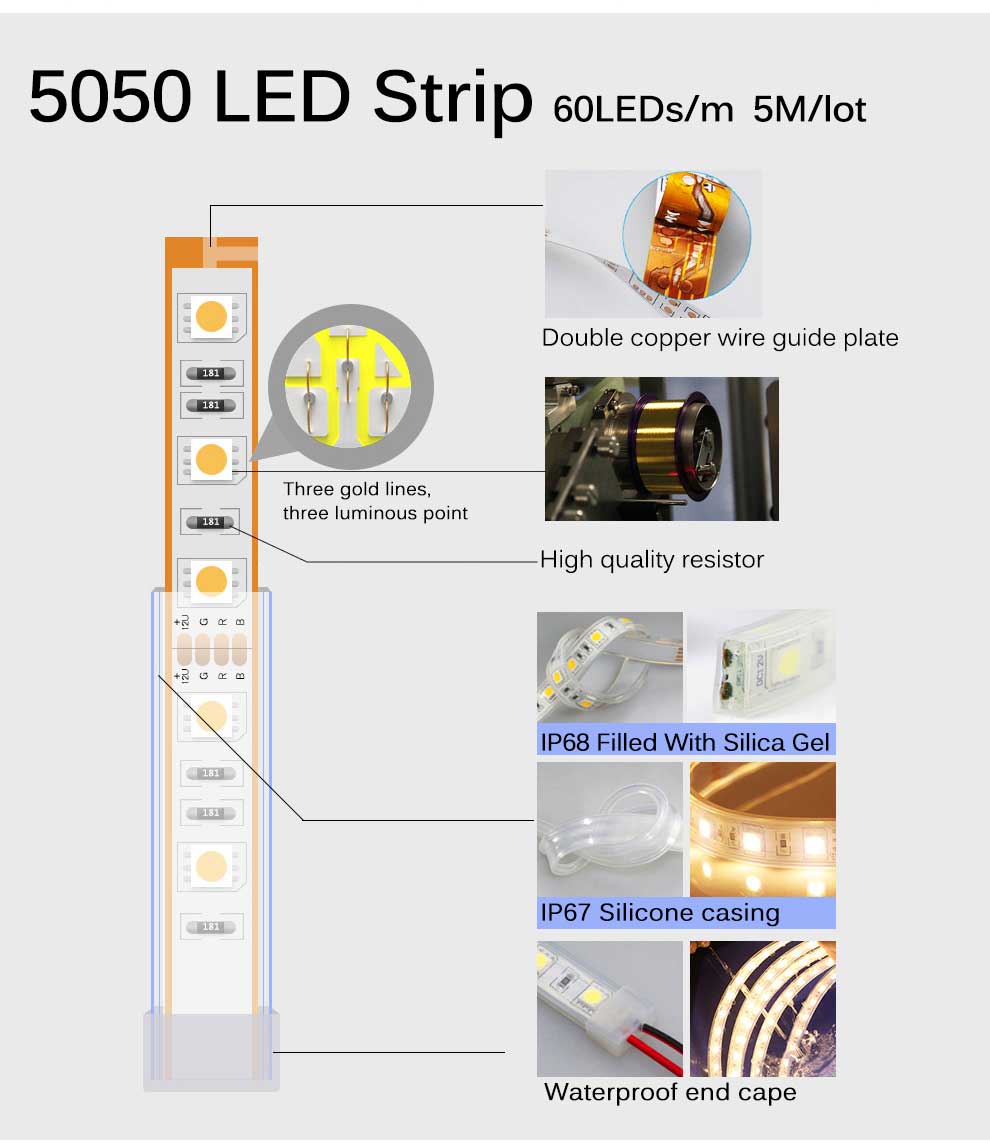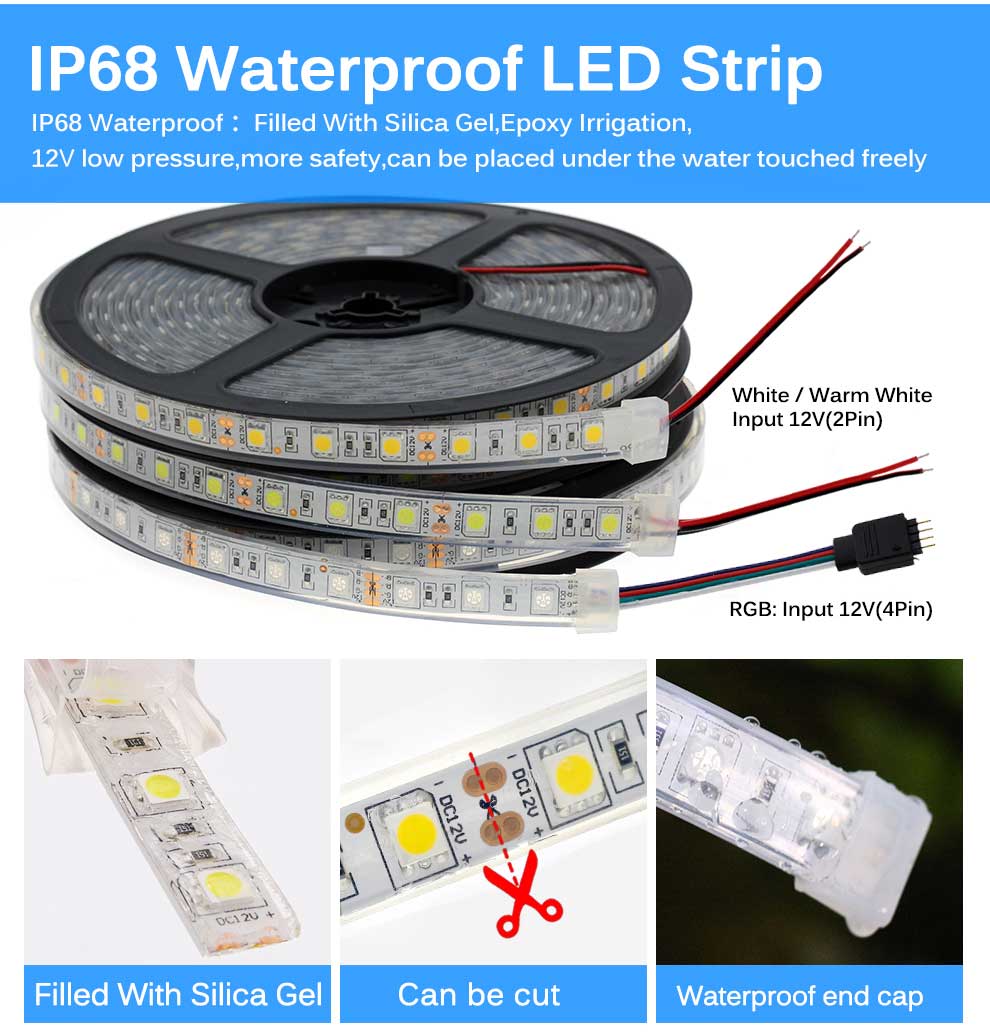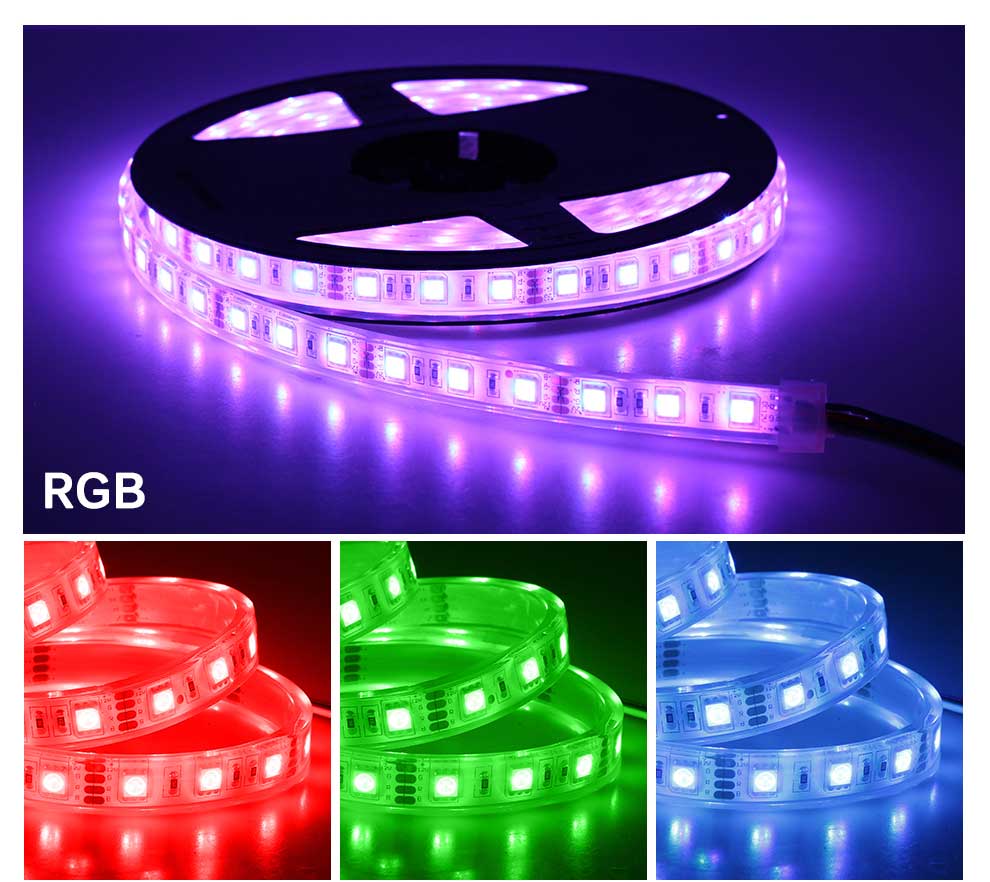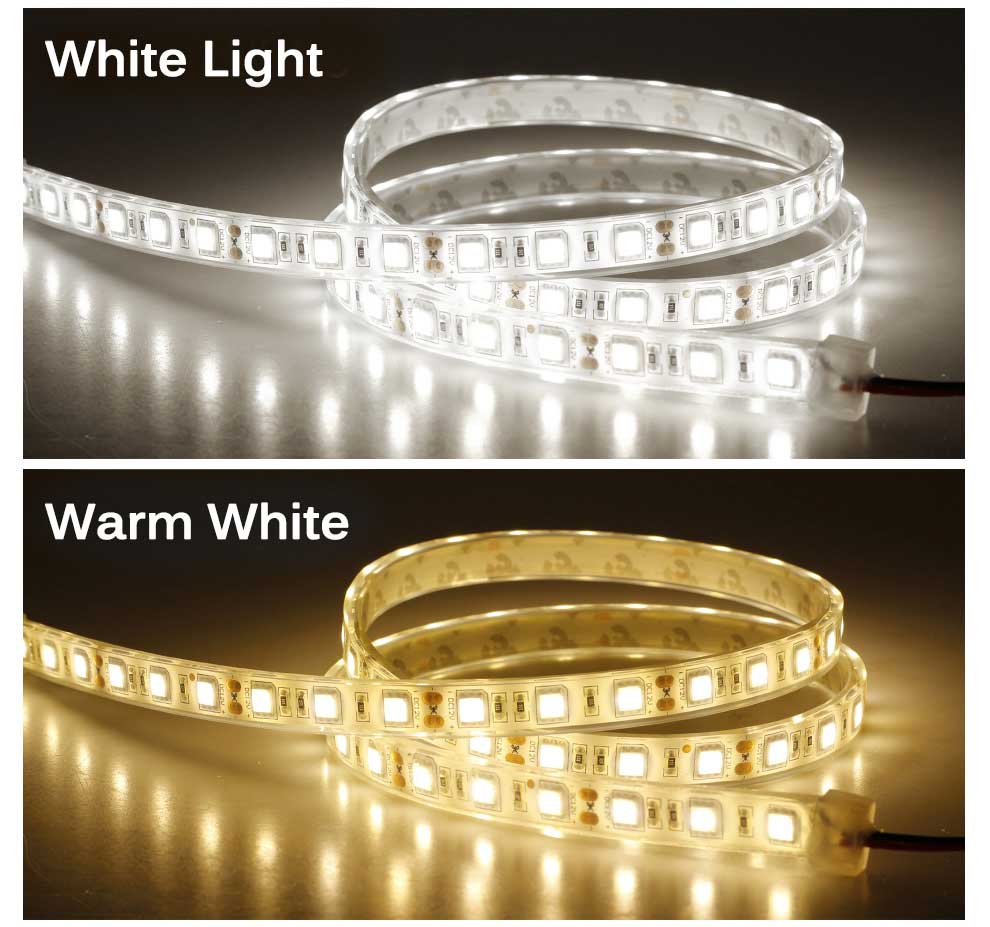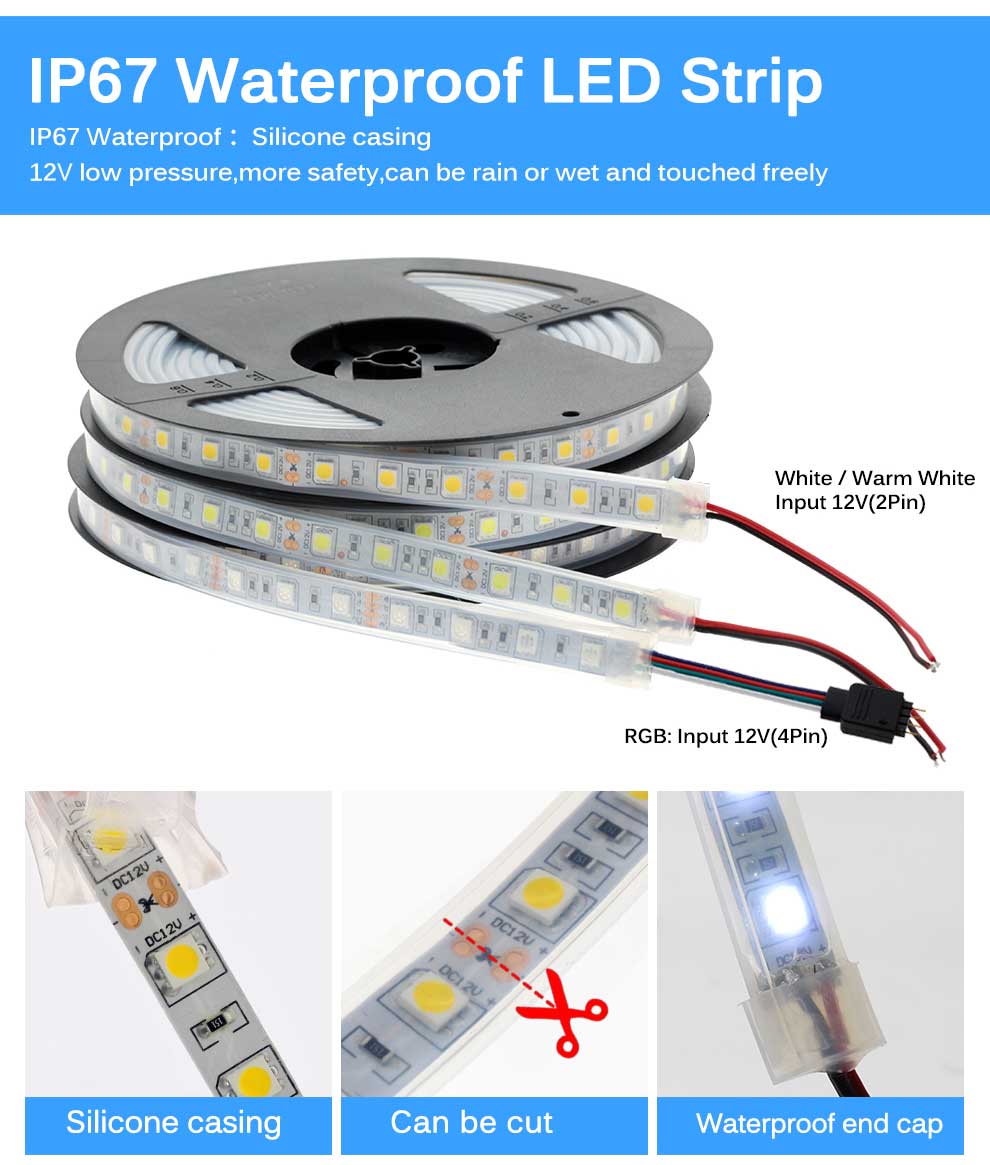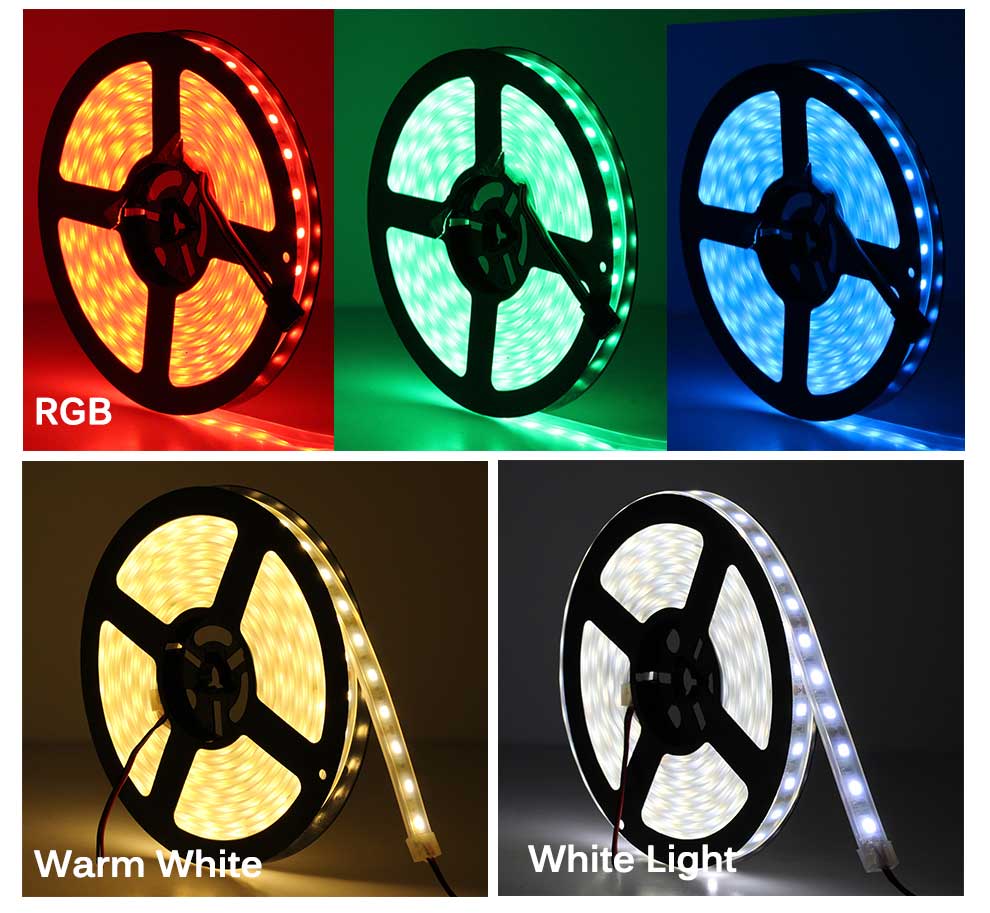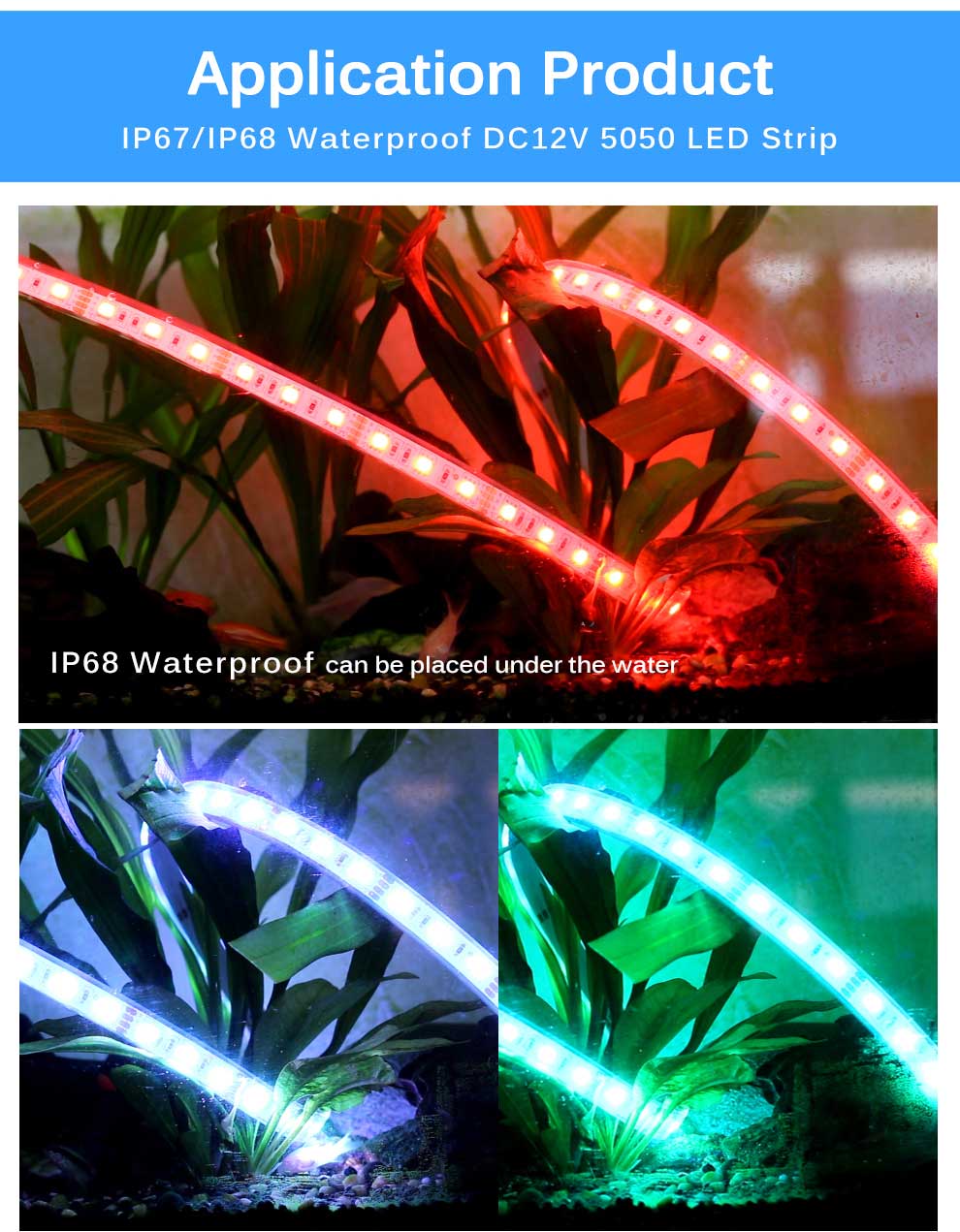 Please
login
to post questions
Question:

Can you get LED strip lights wet?

obitol
12-Sep-2022

Answer:

LED strip lights are available uncoated (non-waterproof), or with splash-proof or fully waterproof coatings. With this range of waterproof LED lights, you can install your tape strips almost anywhere – bathrooms and kitchens, externally, or any location where resistance to water is required.

Question:

Can you put LED strip lights in shower?

obitol
12-Sep-2022

Answer:

So, while you technically don't need damp-rated LEDs in some parts of your bathroom, it's safest to get them if you can. If you do find an LED light you love that's not damp-rated, make sure it's installed at least 600mm from showers, bathtubs, and basins so that they're safe to use.

Question:

Can I put LED strip lights in my pool?

obitol
12-Sep-2022

Answer:

LED strip lights are the safest and most desirable bet you could make for swimming pool lightings. Swimming pool lighting is more of an aesthetic need than a real utility. LED strip lights are IP68 rated but still, they are protected by a layer of polycarbonate material.

Question:

Are LED lights good for outdoor use?

obitol
12-Sep-2022

Answer:

LEDs are the best choice for outdoor lighting for many reasons. Outdoor LED lighting benefits include: Brighter light: LEDs are a brighter white than traditional halide street lamps, helping better illuminate streets, sidewalks and parking lots. Longer life: LEDs, depending on their usage, can last up to 50,000 hours.

Question:

Are all LED strips waterproof?

obitol
24-Oct-2022

Answer:

Generally speaking, when you're purchasing an LED strip light, you can see its level of waterproofing on the part that presents the product details. Overall, it is mainly divided into non-waterproof, waterproof against drops and splashes, and completely waterproof.

Question:

Can indoor lights be used outside?

obitol
24-Oct-2022

Answer:

There are hundreds of fixtures available for indoor and outdoor use. But the two are not interchangeable. It is usually safe to use an outdoor lighting fixture indoors. However, most indoor lighting fixtures are not suitable or safe for outdoor use.